My Faith Restored
Wan Fu becomes my new Chinese go-to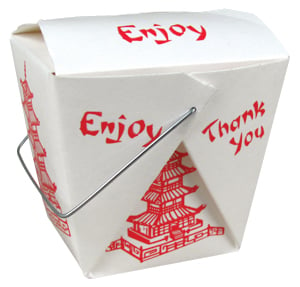 Searching around for good Chinese food in the New York/ New Jersey area that I call home is pretty simple. It's always easier to single out the "meh" places as opposed to the top-notch places, which are overly plentiful. However, upon moving south to Lynchburg I was in for a not-so-pleasant surprise. Although there were tons of Mexican, BBQ and southern comfort standbys, the Thai and Chinese restaurants were extremely lacking. The ones I did happen to find were usually just alright, with nothing standing out or blowing me away. When I moved to Charlotte back in December, I expected much of the same.
However, I was impressed with the Thai food, the Indian cuisine, and even the Vietnamese fare in the area, as my previous posts will show. This past weekend, I knew I had to tackle their Chinese counterpart, and I wasn't especially looking forward to it. Enter Wan Fu restaurant in Ballantyne.
My date and I were tired and hungry after driving back from Asheville's Biltmore Estate, and this 23-year-old eatery didn't disappoint. I ordered Szechuan Chicken which was unbelievably flavorful. The lightly breaded and crisp chicken was perfect on top of julienned carrots, celery, and whole red chilis (extremely spicy and extremely delicious), all under a slightly sweet and spicy brown sauce. My date ordered the Sweet and Sour Chicken — a staple at almost every Chinese restaurant — and was not disappointed. The tangy sauce brought out the sweetness in the fresh pineapple and red peppers.
I should also note that our servers encouraged sharing, which is great if you're coming to Wan Fu with a large party and would like to try multiple dishes. We also loved the traditional Chinese decor and quiet ambience of the restaurant. Although prices were a little higher than I'd expected for this area, the meal was well worth every penny.
The best surprise? A drive-up window we spied from the parking lot. How awesome is that?