Network, Lunch, and Get Updated on the DNC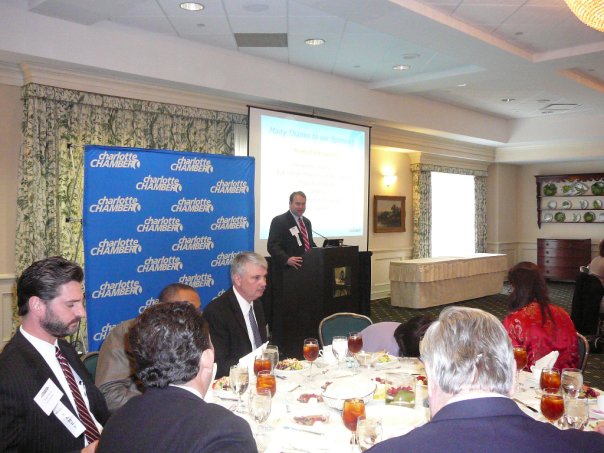 The Charlotte Chamber's NorthWest and University City chapters are holding a joint luncheon on Thursday, December 15 to provide an update on the Democratic National Convention. Tracy Russ, senior adviser for Communications and Marketing of the Host Committee, will address the general impact of the DNC, opportunities for business with the convention, and how to utilize the DNC vendor directory.
The luncheon will run 11:30 a.m. to 1 p.m. and is being held at Hilton Charlotte University Place, 8629 JM Keynes Drive. The cost, which includes lunch, for Charlotte Chamber members is $20 if you register online, and $25 for at-the-door registration; for non-members it's $45 and you must register online. Click here to register. FYI, if the company you work for is a member of the Chamber, chances are you qualify as a member and can receive the reduced rate.
There will be networking for the first 30 minutes, and then the program will begin at noon. The Chamber, as it usually does, encourages attendees to engage in social media during the event. The Twitter hashtag for this event is #CLTuc and #CLTnw; and, of course, the commonly used hashtag for tweets related to the Democratic National Convention is #DNC2012.