New Asian Raw Bar Coming to Ballantyne
Prime Fish will open in Ballantyne Town Center May 22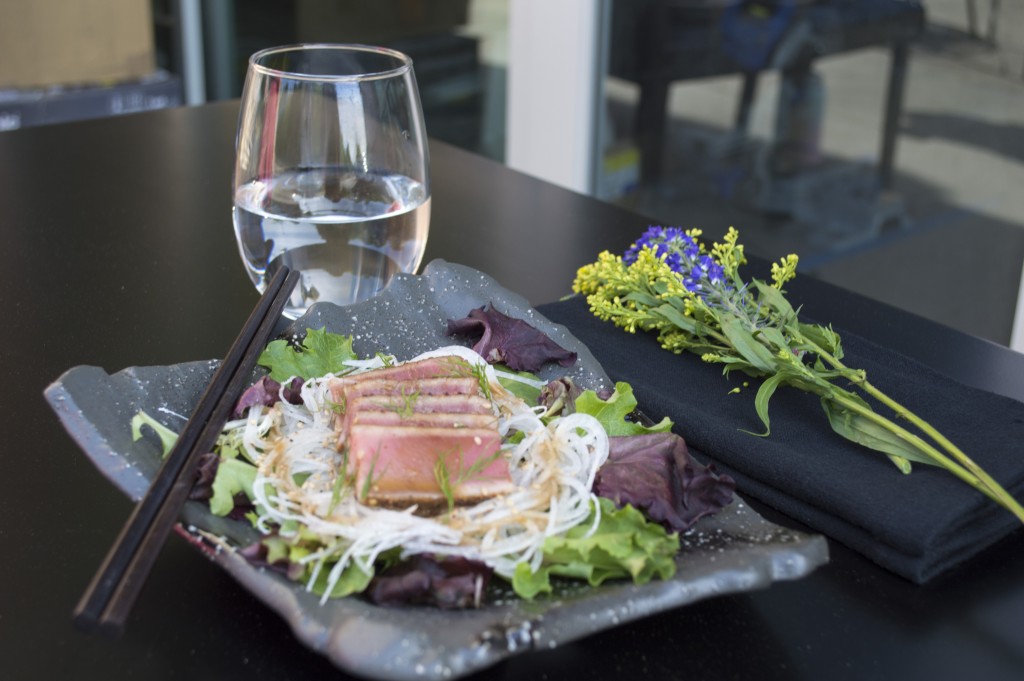 Prime Fish, an "Asian sake raw bar," will open on May 22 in the space beside City Barbecue in Ballantyne Town Center. Chef Robin Anthony, who was previously head sushi chef at Red Sake and YAMA Waverly, will lead the kitchen. As a certified sake advisor, he pairs fish with sake in the same way a master sommelier pairs food with wine.
Chef Anthony's tapas combine French and Southern influences and range from $7 to $25. Look for dishes like Spicy Crispy Tuna, a crispy hashbrown topped with spicy tuna, avocado, and spicy aioli, and Black Truffle Salmon, a plate of seared salmon, volcanic salt, shaved black truffle, and ponzu sauce. Each dish on the tapas menu is listed with the chef's sake recommendation.
Guests can also order traditional Edomae (Tokyo-style) sushi, sashimi, and nigiri. Special rolls are between $14 and $33 and include the Prime Salmon, a salmon and avocado roll topped with seared salmon, spicy aioli, dill, lemon zest, and smoked roe; The Villain, a roll of fish bacon, cucumber, and cilantro topped with tuna, honey wasabi, and jalapeno; and the Truffle Crab, a crispy crab and asparagus roll topped with seared fatty tuna, truffle salt, chives, and shaved truffle.
The menu includes a detailed sake guide that breaks down the flavors and ranks each selection by SMV (sake meter value) on a scale of sweet to dry. The bar also serves $12 sake cocktails, warm sake, imported beer, and wine by the glass or bottle.
Prime Fish is located at 11212 Providence Rd. West, Unit B. For more information visit primefishclt.com.
HOURS:
11:30 a.m. – 2:30 p.m. and 4:30 p.m. – 8 p.m., Sunday – Monday
11:30 a.m. – 2:30 p.m. and 4:30 p.m. – 8 p.m., Wednesday – Thursday
11:30 a.m. – 2:30 p.m. and 4:30 p.m. – 9 p.m., Friday – Saturday