New beer releases this week from Birdsong, Dreamchaser's and Unknown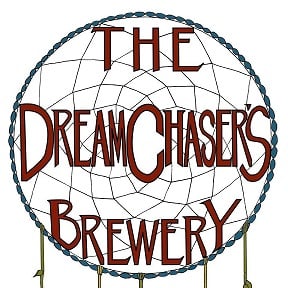 Here's a look at what's being released this week in Charlotte craft beer, with Waxhaw making a guest appearance as well:
–There's not much better of a way to ring in a new year than enjoying one of the top seasonals in Charlotte, Birdsong's Honey Pie. This double IPA, which will be released Thursday, has been a hit ever since it was introduced four years ago. Head brewer Conor Robinson utilizes two h's to help create this fantastic beer, hops and honey, the latter coming from the local hives at Cloister Honey.
Once again Birdsong has canned Honey Pie, but the 4-packs will be available only at the taproom. Each 4-pack is $15 each. Of course, the brewery will have Honey Pie on tap and expect kegs to roll out to select craft bars, shops and restaurants next week.
Birdsong is celebrating the release Thursday with live music from The Eyebrows, and Libretto's Street Pizza food truck will be on site as well. You'll be able to get your Honey Pie cans when the taproom opens at 3 p.m.
–One of my favorites from Unknown's portfolio has always been its Silverback Stout. This year, it's the same beer but a new name. It seems the name Silverback was licensed already by another group (non-brewery), so Unknown chose to rebrand its seasonal stout as Venture American Stout.
The beer, as stated, remains the same, with malts and West Coast hops blending to provide a roasted taste with hints of chocolate and coffee. The beer is available right now at Unknown's taproom, with cans scheduled to hit local accounts next week.
–After being open for a little more than half a year, The Dreamchaser's Brewery in Waxhaw is beginning to branch out a bit. The brewery's beers have started showing up in a few Charlotte craft spots such as Salud, and now The Dreamchaser's is set to release its first-ever bottle, The Wail of the Baen Sidhe, this Sunday.
So, what's with that name, right? It all has to do with who The Dreamchaser's is collaborating with on this beer (and as you know, I love a good collaboration). This is an imperial milk stout that has been aging for a couple of months in whiskey barrels from Charlotte's Great Wagon Road Distillery (these barrels once held Rua, the single malt whiskey that recently was lauded by Garden and Gun Magazine). "Baen Sidhe" means Banshee in Gaelic, giving a nod to Great Wagon founder Ollie Mulligan's Irish roots.
Bottles (22-ounce bombers) of The Wail of the Baen Sidhe will go on sale at The Dreamchaser's Sunday at noon, with a limit of two per person (bottles are $17.50 each, and only 250 will be for sale so plan accordingly). If you miss out on a chance for a bottle, The Broken Spoke, Great Wagon's sister bar, will have a keg on tap, as will the brewery itself.