New Body Toning Tech Provides Better, Faster Results—Here's Where to Find it in Charlotte
Summer is coming up quick.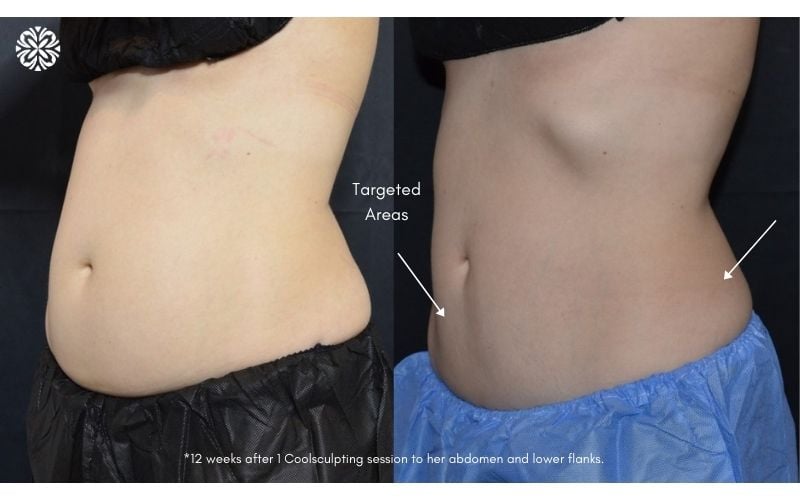 Summer is quickly approaching and many of us are feeling strapped for time to get our bodies ready for swimsuit season.
Luckily, CoolSculpting® Elite is here.
Charlotte Plastic Surgery (CPS) is proud to be the first practice in Charlotte, NC, to have this new technology to help you achieve better results faster.
Not only does CPS have the newest technology, but the practice is now offering CoolSculpting treatments at both their Ballantyne and Randolph locations.
Common Questions about CoolSculpting® Elite
1. How many sessions do I need with CoolSculpting® Elite?
The optimal number of sessions will vary depending on your specific goals. You may need 1-3 sessions. Come see us for a complimentary consultation and one of our CoolSculpting® Experts will work with you on achieving your desired goals!
2. How long does a CoolSculpting Elite treatment take?
The duration of a CoolSculpting® treatment depends on the desired areas you wish to treated, the number and type of applicators required to perform the treatment.
3. What areas can CoolSculpting® Elite treat?
Submental (under chin)
Male Chest
Arms
Abdomen
Love Handles (flanks)
Bra Rolls (front and back)
Banana Rolls (under butt)
Inner Thighs
Outer Thighs
Charlotte Plastic Surgery offers "Especially For You" CoolSculpting Discounts through April 2021

To celebrate the arrival of the new ELITE technology, CPS is offering 50% off 8 or more cycles of CoolSculpting® until the end of April 2021.*
Not only that, but they will be raffling off two Alastin TransFORM Body Treatments with TriHex Technology® (valued $195 each). TransFORM Body Treatment with TriHex Technology® is designed to use after body-sculpting procedures such as CoolSculpting®. This unique formulation can help accelerate the body's natural removal process of broken-down fat to accelerate and enhance visible results. Sign up for CoolSculpting® treatments for a chance to win!
To learn more about CoolSculpting® Elite, schedule a no-obligation, FREE consultation by calling The Skin Center by CPS at 704-372-6846. Or visit Charlotte Plastic Surgery online to sign up for monthly emails, look for upcoming events and promotions to learn about new treatments and technology, see real procedure demonstrations, shop the online store, or get to know why they are the experts in non-surgical aesthetics in Charlotte.
*Disclaimer: Previous treatments excluded. Cannot be combined with any other offer except Exclusively Yours and Alle. All procedures must be deemed medically appropriate by CPS personnel before use, a consult or assessment is required. Treatment must be paid in full by April 30 2021 in order to be eligible for raffle and discount. Non-transferable.