New bottle releases this week from Triple C and Unknown Brewing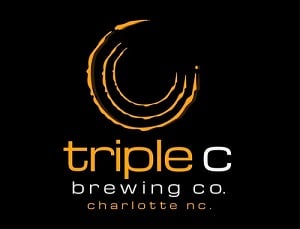 There's nothing but treats this Halloween week for Charlotte craft beer fans, as two local breweries are set to release their latest bottles. It all starts Tuesday at Triple C Brewing, with the brewery bringing back its acclaimed Eyes of the World. This smoked porter aged in bourbon barrels wowed many last year, as head brewer Scott Kimball continues to stand out with Triple C's solid barrel-aging program.
The 22-ounce bombers of Eyes of the World are $14 each, with a limit of one case per person. You can also try the beer, named after a Grateful Dead song, beginning in the taproom Tuesday at 4 p.m. Josh Daniel will provide live music for the event, while Now Toasted Food Truck is onsite as well. If you can't make it over to Triple C in time, kegs and bottles of Eyes of the World should hit limited distribution more toward the end of this week.
And Wednesday marks Unknown Brewing's latest bottle, Dos AK's. Every year around the Day of the Dead, Unknown releases a beer in its Dia de Los Muertos series (you may recall "El Scorpion en Fuego …" two years ago followed by El Corazon Que Sangra Morado, which was released this past year.
For Dos AK's, Unknown used a stout as its base and added chocolate, chipotle peppers, cinnamon, coriander, poblanos and raisins to the brew. You'll be able to buy bottles or order one on draft, and as part of the event, the brewery will have live Latin bands throughout the day, as well as face painting. Unknown's taproom opens Wednesday at 4 p.m.