New cans from NoDa and Unknown will help you beat the heat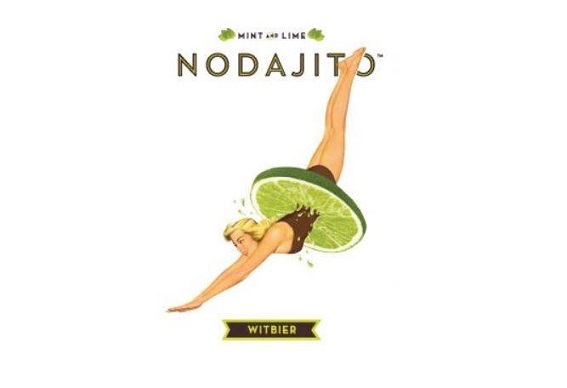 It's craft can season, folks. We're seeing more and more canned offerings, and for good reason. It makes sense, especially during this time of year. Glass is not allowed at all of the fun places you like to go cool off (beaches, pools, etc.).
Last week I wrote about Birdsong's latest can, Fake Plastic Trees. NoDa Brewing and Unknown Brewing both also have upcoming to quench your thirst on those hot summer days. Here's a look:
–The cool thing about having your own canning line is you get to set the rules. So, if you want to surprise everyone with an unexpected can, it's easy to make it happen. Such is the case late last week when NoDa announced Ramble on Red was now available in 4-pack cans.
Ramble on Red has been a staple at NoDa ever since the brewery opened four years ago. NoDa describes the beer as "a red ale with character," meaning it may be a little bigger than a normal red but can still satisfy those who enjoy sessionable beers. The brewery only did a limited run of these cans, so it'd be wise to seek them out sooner rather than later at either NoDa location.
Of course, NoDa's signature summer beer is NoDajito, a witbier brewed with mint and lime. The brewery decided to put that beer on tap a little earlier than expected, so you can now go to both taprooms to try this refreshing mojito-inspired seasonal, and expect NoDajito cans to be available June 17.
–When you think of summer in the South, one longtime drink comes to mind: sweet tea (Related: Friday is National Tea Day, apparently). Whether it's at your favorite barbecue shop to homemade at your grandmother's house to even Bojangles' famed version, sweet tea is a staple to cool you down. Unknown Brewing has its own take on the drink with its seasonal, Hospitali-Tea.
This beer is an amber ale brewed with black tea leaves and orange blossom honey, allowing for a floral aroma and light taste. At 5.4 percent ABV, it's a perfect companion for your back patio, dock or poolside.
Hospitali-Tea is now available in cans and on draft at Unknown's taproom, and will also be hitting the Charlotte market and beyond.