New chefs at Good Food and Stagioni
Kerry Moffett leaves for Texas, making for a leadership shuffle at Moffett Restaurant Group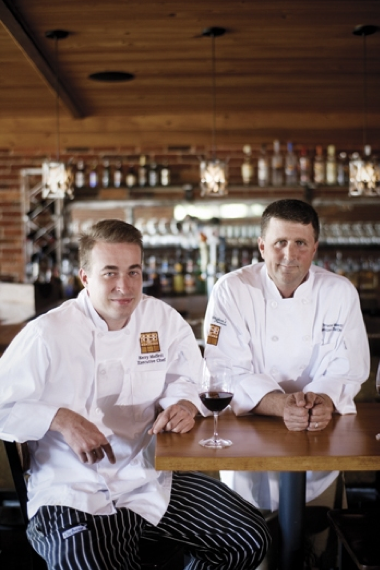 Since 2000, when Bruce Moffett opened Barrington's in SouthPark, his brother Kerry has played a large role in Bruce's success. Kerry first joined Barrington's as sous chef, where their kitchen turned out some of the best food in the city. (It still does.)
Then, in 2009, Bruce opened Good Food on Montford—and Kerry became executive chef. (That year, we also named the brothers Restaurauteurs of the Year.) With the opening of Stagioni this winter, the restaurant group became official (it's now Moffett Restaurant Group).
But an announcement came this morning that Kerry will be moving on—he's moving to Texas to be closer to family.
Kerry's departure makes for some leadership changes: Larry Schreiber, currently executive chef at Stagioni, will move over to Good Food on Montford on July 14, and Charlotte native Ashley Quick will take his place as the new executive chef at Stagioni. Quick was most recently executive chef at Flyte in Nashville.