New Home-Buying Resource Comes to Charlotte
Happy home hunting, Charlotte!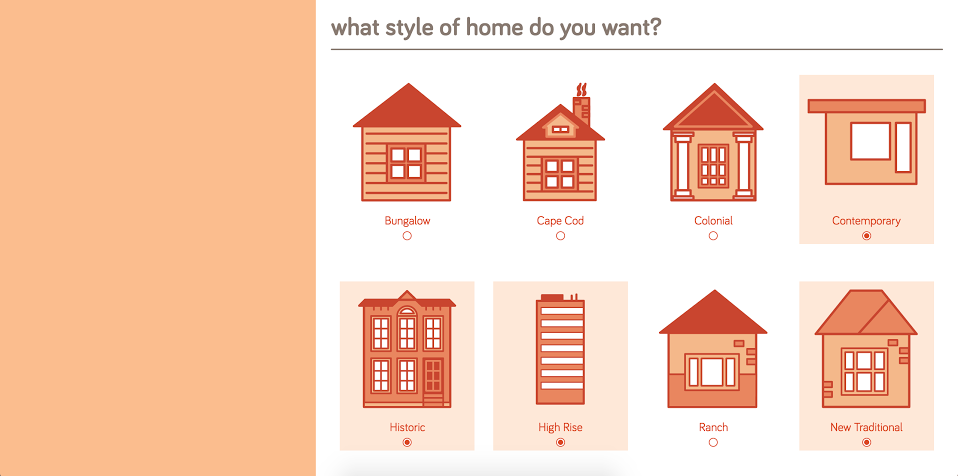 Home buying just got a bit trendier. Casamatic, a Cincinnati-based startup that just launched in Charlotte, has taken the stress out of house searching and made the process much more fun.
Casamatic is a web-based app geared towards millennials, but its features are truly useful for anyone who has a hard time choosing new digs. The whole premise of the service is to assess the potential homeowner's necessities in order from highest priority to lowest. So if being near a school is a big selling point or having a backyard is something you value, Casamatic will factor in these preferences and do the searching for you.
Charlotte is one of the early cities Casamatic has chosen to expand to. CEO Alex Bowman says, "When we were looking for the next city to launch Casamatic, we saw a ton of opportunity with Charlotte—a rising tide of millennials, a low cost of living, and a booming Uptown area made it a no brainer for us."
Below are some screenshots of the service so you can see the process. We especially like that it asks what kinds of activities you're interested in. Hopefully the easy-to-use interface will inspire potential homeowners to find joy in the search and stop sighing at subpar realtor selections.
To check out Casamatic for yourself, visit Casamatic.com to enter your parameters and get house hunting!