New info for two of Charlotte's top beer events, Black & Blue and Queen City Brewer's Festival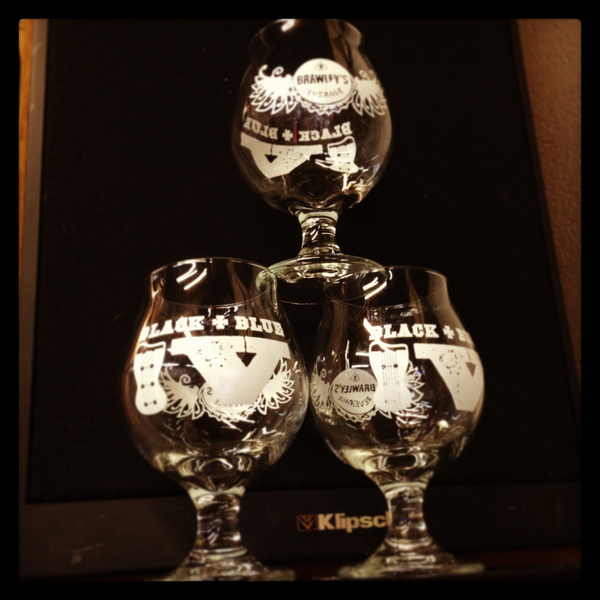 Save up some of that money you plan to spend on Christmas shopping, because you don't want to miss out on two of the Queen City's premier beer festivals, Black & Blue and Queen City Brewer's Festival.
Tickets for Black & Blue quietly went on sale late Wednesday evening. The fifth annual Black & Blue will take place Saturday, March 1 and once again will be at the Visulite Theatre. Go here to purchase tickets, which are $40 each.
Already confirmed for the annual festival hosted by Michael Brawley of Brawley's Beverage are local breweries in Ass Clown, Unknown, Triple C, Olde Mecklenburg and Lenny Boy Kombucha along with N.C. breweries in Wicked Weed (Asheville), Haw River (Saxaphaw), Howard (Lenoir) and Foothills (Greensboro).
This initial list will grow dramatically as we get closer to the event, and I would imagine many of last year's breweries would participate again. It's an extraordinary festival and has gotten better each year. You can go here to see whom all was at Black & Blue IV and the rare beers each brewery brought.
One month earlier, Saturday, Feb. 1, is the 2014 QC BrewFest. This festival has quickly gained steam in just two years and the third annual event promises to be even better. That's because as the Charlotte beer community keeps growing, so does this locals-only event.
Confirmed breweries for the 2014 QC BrewFest are Ass Clown, Birdsong, Olde Mecklenburg, NoDa, Four Friends, Free Range, District 9, Lenny Boy Kombucha, Heist, Unknown, Rock Bottom and Triple C. Also look for a few local bottle shops that will be pouring beer as well.
Tickets for Queen City Brewer's Festival will go on sale next Thursday, Dec. 5 and will be $35. Once again, there will be an afternoon and evening session. You can go here to sign up for an e-mail announcement for up-to-the-minute information on when tickets will be released.
I'll have extensive previews for each of these festivals in coming months, but wanted to get the word out because aside from being incredible events, the other thing Black & Blue and QC BrewFest have in common is that both will sell out, and quickly.