New Novogratz Collection at The Shade Store
The Novogratz collection brings geometric patterns and fun, bold colors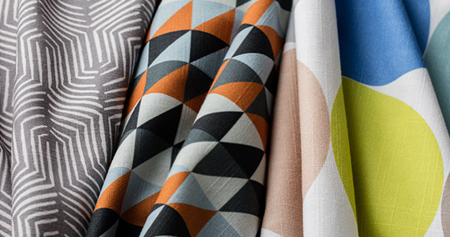 The Shade Store, a family-run leading manufacturer of couture window treatments, announced a partnership with husband and wife design duo Robert and Cortney Novogratz. Inspired by their children and travels, they developed The Novogratz collection to include four new patterns (each in multiple colorways) including: Indian Summer, Colored Dots, Geo Arrow, and Delphi.
In July, The Shade Store opened their first North Carolina showroom in SouthPark. Available starting Oct. 1, consumers and designers can order free swatches of these materials online or by visiting The Shade Store in the Village of SouthPark, 4310 Sharon Road. Showroom hours are Monday through Saturday, from 10 a.m. to 6 p.m., and Sunday, from 11 a.m. to 5 p.m.
"Customers aren't replacing their custom window treatments that often as they are an investment, so we strived to give people something that would bring color into a space but would also grow with a family," Robert Novogratz said in a press release.
"This collection brings an entirely new array of patterns that are truly different from anything else we offer and will give our customers access to prints and colors that can really impact a room without overwhelming the space," added Ian Gibbs, Co-founder and Creative Director of The Shade Store.