New Pastry Chef Ups Asbury's Dessert Game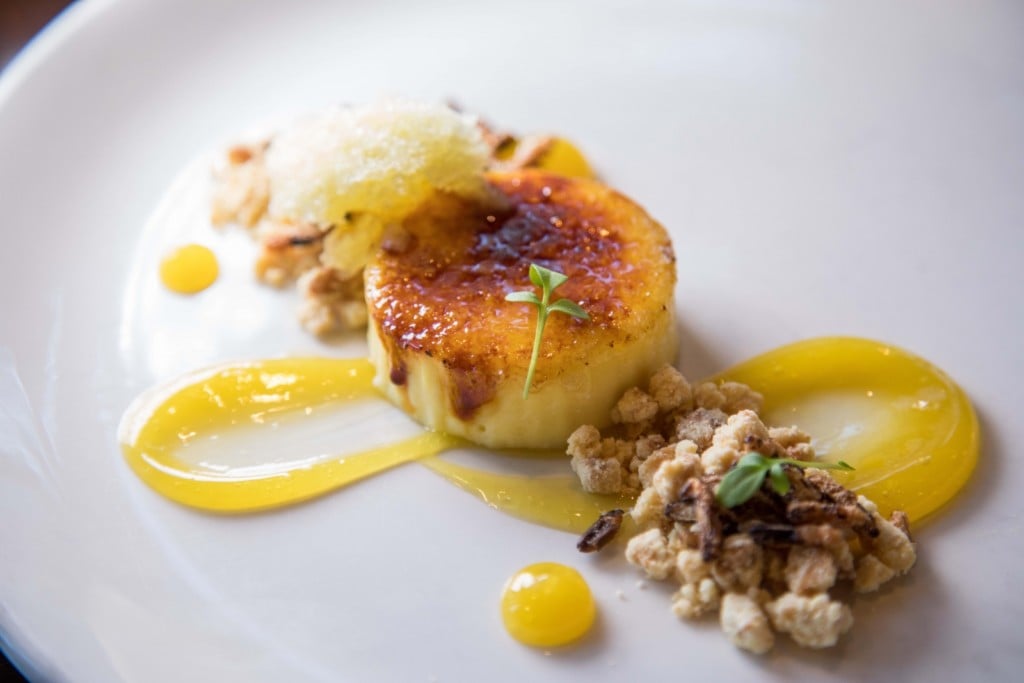 UPTOWN RESTAURANT The Asbury came in No. 5 on our Best Restaurants list this year for their excellent use of Southern ingredients. Executive Chef Matthew Krenz and Chef de Cuisine Mike Long keep their kitchen consistent, and the restaurant recently launched a seven-course tasting menu. They recently added yet another all-star talent to the kitchen.
Miranda Brown joined The Asbury team as pastry chef and sous chef, overseeing the restaurant's dessert program as well as helping manage the kitchen's prep and inventory. Brown trained at 300 East with Ashely Boyd, first as an unpaid intern and eventually becoming sous pastry chef.
She left 300 East last year for a brief stint at Flourshop and Customshop before joining Krenz at The Asbury.
Brown got into pastry because of a high school internship program. When she approached a bakery about completing her mentorship there, the owner asked if she had any baking experience.
"I said, 'Well I've made Betty Crocker before.' They will never let me live that down," she says with a laugh.
After that internship, Brown baked at home to learn more before landing a job with Delectables by Holly. She earned her internship with Boyd through an Instagram post. Her desserts today are far from Betty Crocker. Most of them start with a fruit or other ingredient as a signle inspiration that plays out across the plate.
"I will translate that into different textures, so I try and take on ingredient and make that a star, and everything else is to just highlight that," she says.
Her current role encompasses The Asbury desserts as well as pastries at The Dunhill Hotel, which houses the restaurant. She also works on the savory side of things with her dual title of pastry chef and sous chef.
"I've never been on that side of it, before so its really cool to look at it a different way," she says. "I think that in the long run is going to help me with desserts."
It hasn't convinced her to leave her love of pastry, though. When asked if she'd ever consider switching to the savory side of things, she laughs.
"Never," she says.