New releases from Birdsong, NoDa, Olde Mecklenburg, Triple C and Unknown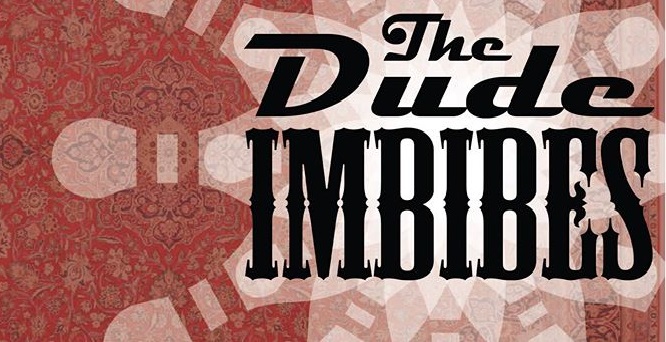 Here's the latest on what's new from local breweries, including a few beers designed for spring, a stout and the return of a beer named after an iconic movie:
–Make your living easy by picking up Birdsong's spring offering, Doin' Thyme, which will be available at the taproom this Thursday. This witbier is brewed with coriander, orange peel and thyme, resulting in a light, refreshing and crisp beer perfect for the impending warmer weather change. And for the first time this year, Birdsong will have cans of Doin' Thyme available for $10 a four-pack.
As part of the release party Thursday, Move That Dough Bakery will be on site with homemade donuts, pop tarts and pretzels, all of which you can pair with pourovers from Central Coffee. Libretto's Pizza will also be at the brewery, which opens at 4:30, with live music from That Guy Smitty as well.
–Unknown has a spring can of its own with the brewery's Ginger Wheat. An American wheat, Unknown added fresh, hand-peeled ginger to this 5.1 percent ABV offering. Cans are currently available in the taproom (with 6-packs there at $9.99 each), as well as local bottle shops.
And if you're not ready to turn the page from winter just yet, Unknown has you covered there as well with Into the Darkness, an uptown bar crawl featuring the brewery's dark seasonal beers. It all begins at 2 p.m. at Dandelion Market, where you'll sample Unknown's Silverback Stout. From there, you'll head to four different bars in the next four hours, all while enjoying Unknown's beers. The rest of the crawl is made up of RiRa's (TelePorter), Rooster's (Raisin the Roof), The Local on 5th (Krash the Kremlin) and finally, Queen City Q (Dirty Commie Heathen). There will be prizes given out throughout the crawl.
–Olde Mecklenburg's spring seasonal, Früh Bock, was released Monday. This refreshing Spring Bock is brewed with Bavarian hops and is a touch higher in alcohol content than you would expect in a spring beer (6 percent ABV), but what you'll find is a very drinkable, smooth and, of course, fresh, offering here from OMB. Früh Bock is available on tap at the Brauhaus and will also be sold in bottles again this year.
–Thursday also marks the release of NoDa Brewing's newest beer, Premium Roast Coffee Stout. NoDa partnered with local shop Parliament Coffee to create a special blend of coffee it used for this beer, made up of 50 percent Colombian beans and 50 percent Ethiopian beans. A total of 70 pounds of the blend were added to the beer, which comes in at 5 percent ABV. This stout will be available at NoDa's taproom when it opens at 4 p.m.
–Finally, grab your robe and ditch Donny to head over to Triple C Brewing Saturday morning for the brewery's release of The Dude Imbibes. A staple of Triple C's barrel-aged beers, The Dude Imbibes is an imperial milk stout with coffee aged in rum barrels – a beer tribute to The Dude from the famed movie "The Big Lebowski" (The Dude had quite a liking to White Russians, if you recall).
Triple C has a wealth of activities surrounding this event on Saturday. It all begins at 9 a.m. with a yoga class (that's probably what Bunny would do). If you're not into yoga and would rather focus on the beer, head over to the patio for a pre-Dude release bottle share. Triple C did this a few months back for its bourbon barrel-aged Up All Night release, and it was a hit, with an impressive array of bottles brought by the local craft community (all of which is to say, you'll want to get to Triple C early and take part).
There's also a couple of chances to win prizes via the Dude Wii bowling tournament and a costume contest – get together your favorite Dude getup (hence the earlier robe mention), or find a tan cargo vest and tinted glasses and go as Walter. Roots Farm Food will be on site with a Big Lebowski-themed breakfast menu, including White Russian pancakes, Bunny Rancheros and Roots Hash. During the event, you'll also enjoy music from Flat Tire Trio, which is sure to drop some tunes from The Big Lebowski soundtrack.
At noon, 22-ounce bombers of The Dude Imbibes will officially go on sale. Bottles will be $14 each with a limit of six per person. If you can't make the event, look for bottles to go into local distribution over the next couple weeks.