New releases from Olde Mecklenburg and NoDa, plus the return of a craft beer cookie festival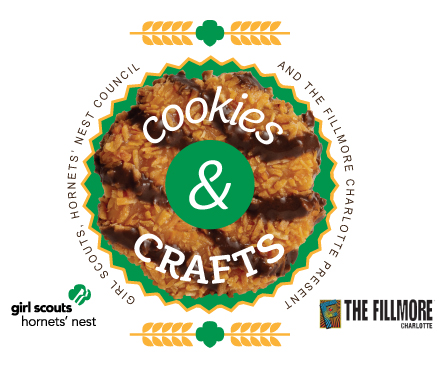 Happy New Year! If your resolution is to explore more of Charlotte's craft beer scene, 2017 will be a good year for you. There is a lot in the works this coming year. For now, check out this week's events:
–Olde Mecklenburg Brewery is starting off the new year with a new beer. Frost Warning is being described as a dark wheat bock beer (technically a Dunkelweizenbock). Similar to one of OMB's seasonal winter offerings, Dunkel, this bock packs a bigger punch and features five different malts.
Frost Warning will officially be available at Olde Mecklenburg on tap this Friday when the brewery opens at 11 a.m. It should be around until at least February, and will also appear around town at your favorite craft bar and bottle shop. Up next for OMB is the always fantastic bourbon barrel-aged Fat Boy porter. Look for news on that close to the end of this month.
–NoDa is bringing back its Premium Roast Coffee Stout beginning today (Thursday). This beer made its debut last year and is brewed with local coffee from Parliament Coffee Roasters. NoDa will have two versions on tap when it opens today at 4 p.m. – the regular version and a nitro tap. Next week, local bars and shops will see kegs of regular Premium Roast Coffee Stout.
The brewery is also prepping for its cookie-inspired series. Beginning in mid-January, NoDa will be releasing a "cookie beer," starting with its Samoan Blonde, brewed with caramel, coconut and dark chocolate on January 17. More to come on this series …
–And speaking of cookies, The Fillmore is once again hosting the "Cookies and Crafts" festival this Saturday. A total of 19 breweries will be pouring, with each one pairing a beer with an individual Girl Scout cookie. Local breweries that will be at the festival include Birdsong, Blue Blaze, Lenny Boy, Legion, Olde Mecklenburg, Red Clay Ciderworks, Sycamore, Triple C and Unknown.
There will be two sessions for this festival, one from 2 p.m. to 5 p.m. and the other from 6 p.m. to 9 p.m. Tickets are $30 per person and can be purchased here. As of now the festival is still on but with inclement weather impending, it's best to check on social media for the latest updates come Saturday.