New releases this coming week from Birdsong, Olde Mecklenburg, NoDa, Triple C and Unknown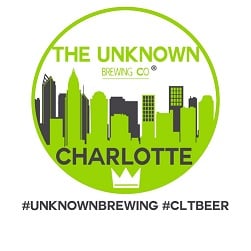 Over the next few weeks, Charlotte is going to see a wealth of new beer releases. There's some really great beer, both new and recurring seasonals, about to hit this city. And that doesn't count the limited weekly beers that get released by breweries such as Free Range and Wooden Robot, among others.
Be prepared for a ton of announcements on new beers and events over the next few weeks. And here's a look at what's coming out during the next several days:
–Olde Mecklenburg has two upcoming releases, with the first celebrating the annual Rein Stein champion from the Carolina Brewmasters U.S. Open homebrewing championship. Joe Domm, one of the top homebrewers in the city if not state, took home first prize for his Amber Kellerbier, Helen. As part of the award, Domm's Kellerbier was brewed on Olde Mecklenburg's system and is now ready to be tapped, beginning this Friday. Kellerbier is an unfiltered lager that contains noticeable hops; this style is very popular in its origins of Germany.
OMB will release its Kellerbier as part of the limited Brauhaus Reserve series beginning Friday at 11 a.m. A week later will see the widespread release of Olde Mecklenburg's Bauern Bock. This beer, also known as a "country bock," brings a bigger bite than most of the brewery's beers at 7.5 percent ABV, and its full body makes it a perfect autumn beer. Bauern Bock will be released at the brewery on tap and in bottles beginning next Friday at 11 a.m.
–It's time to walk the dinosaur once again with Unknown Brewing, as the brewery is set to release its triple IPA, Vehopciraptor. Coming in a shade under 10 percent ABV, Unknown goes hop-heavy for this beer, using seven different hops along with nine hop additions. This was the brewery's first-ever bottle release three years ago and continues to be one of its most popular seasonal offerings.
To celebrate the beer's release, Unknown will be throwing a party beginning Friday at the taproom at 3 p.m. There will be a number of dinosaur props on hand (this is Unknown, after all), and everyone will have a chance to win a signed bottle of Vehopciraptor by taking the best picture with the props and posting it on Instagram. The 22-ounce bottles will be for sale at Unknown (it'll also be on tap), and look for bottles to hit local craft shops the following week.
–Sticky When Wet is NoDa's newest IPA, and its first-ever wet-hopped beer. What's that, you may ask? Wet-hopped means the beer was brewed with hops picked almost immediately. In this case, fresh Citra and Mosaic hops from Washington's Yakima Valley were shipped cross-country overnight and used the next day to brew this beer. The result brings "an assertive bitterness balanced with bright aroma and flavors of peach and grapefruit" from the hops, according to the can's label.
And yes, this beer will be available in 4-pack cans at NoDa, beginning this Monday. Sticky When Wet will also be on tap, and should make its way around to local accounts (cans and draft) within a couple weeks.
–Everyone goes crazy over pumpkin beer come fall (or summer, due to the constant demand). But ever since Birdsong debuted its St. Tuber Abbey Ale a few years back, that's been my go-to enjoyment in cool weather. Head brewer Conor Robinson sourced more than 350 pounds of sweet potatoes this year in brewing this Belgian-style ale, which also has fresh cloves added in as well. Upon first taste of St. Tuber, you'll get a wide range of flavor, including sweet notes of caramel and vanilla.
Birdsong will release St. Tuber next Thursday, October 13, in the taproom and soon after this beer will be available on tap at local craft bars and restaurants. I'm also told that for the second straight year, there will be a bourbon barrel-aged version of St. Tuber Abbey Ale, with the brewery using Woodford Reserve barrels. Look for that release (and likely bottles again) in mid-November.
–Triple C Brewing also has a number of releases this month, and it all starts with the brewery's Road to Nowhere Porter. This beer, which blends chocolate and malt flavors with a taste of hops on the back end, will be available at Triple C's taproom beginning next Saturday, October 15. Following Road to Nowhere, the brewery will next roll out White Blaze and then Eyes of the World. Details on both of those beers will come soon in this space. Like I said – busy month ahead!