New Restaurants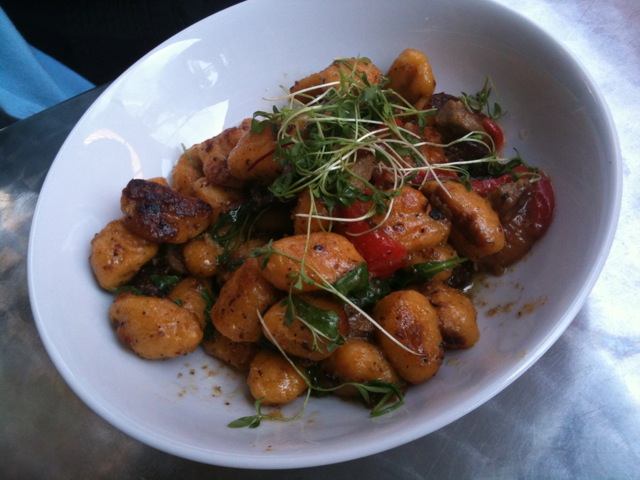 These days it seems that every time I turn around a new restaurant has opened. So, because trying new restaurants is fun, here are six you should add to your "let's eat there soon" list:
This burger joint is a favorite in the Triangle area of North Carolina where it originated more than fifty years ago. Its new Davidson Commons location is its first venture beyond those borders. They've got shakes, fries, hotdogs, and, of course, burgers. And, as the most expensive thing on the menu is a $5.49 salad, it's nice and cheap as well.
Lulu on the Green in Midtown
I already blogged about—and posted the menu of—this Midtown outpost of the Plaza Midwood favorite here so I won't go into a lot of details. I will remind you though that Lulu's croque monsieur is on the menu and if you've ever been lucky enough to experience this savory French treat at the Central Avenue location then you know it's as good as you'll find in a place that doesn't require you to pay for it in euros.
This casual and contemporary spot tucked in Cotswold Shopping Center features a modern interior and patio seating with plenty of people-watching potential. The menu offers salads, burgers, sandwiches, pastas, and flat breads. It's creative and full of tasty, unexpected options like beet pasta and carrot ravioli ($10), a chef's selection of local cheeses, and the sweet Italian sausage and sweet potato gnocchi ($12, pictured).
The first thing you should know is that they serve breakfast all day. The second thing you should know is that red velvet pancakes are on the breakfast menu. Inside uptown's Carillon building, BluPrint has a cool interior featuring images of cities on the walls. The menu is full of interesting choices like Caribbean crepes with jerk chicken ($8), fried chicken and waffles ($8), and grilled fish tacos ($10).
In the old Gado Gado location, this new spot in uptown Matthews has quickly become popular. This could be because they've got an entire menu dedicated to martinis. But it's likely that it has more to do with the food options, which comfort food favorites like fried pickles ($6), penne a la vodka ($9), and Fish and Chips ($16).
Midwood Smokehouse in Plaza Midwood
This is another one I've already covered here on the blog. However, I've put images of the menu below—including a pretty extensive beer list. My only suggestion is to understand that while bacon wrapped jalapenos ($6) may sound—and actually be—quite delicious, they will definitely make your entire mouth feel a little like it is on fire. Ask for extra ranch!