'New South for the New Southerner' Event to Focus on the DNC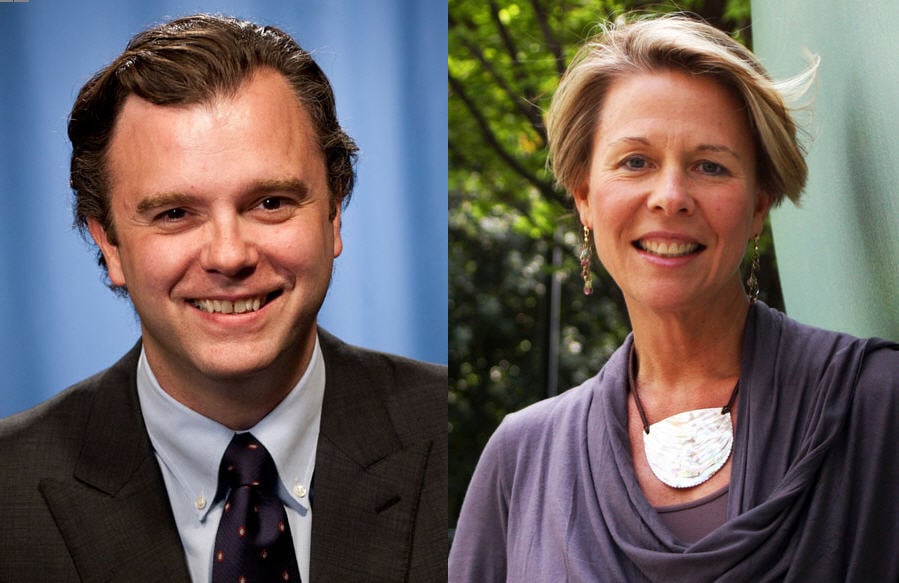 Levine Museum of the New South is holding the next installment of its signature series, New South for the New Southerner, on January 5. The theme of the event is "The Inside Scoop on the DNC."
Speaking that evening will be Steve Kerrigan, Democratic National Convention Committee CEO, and Mary Tribble, chief of event planning for the Committee for Charlotte in 2012 (host committee). Kerrigan, a Lancaster, Massachusetts native, moved to Charlotte in June and will reside here at least through September 2012 as he oversees planning for the convention. Tribble, meanwhile, is a longtime Charlottean who ran her own event management company, Tribble Creative Group, for 25 years before selling it last December.
Kerrigan and Tribble will talk about the latest plans for the Democratic National Convention and share their perspectives on what they find special in the Charlotte area.
I've attended several New South for the New Southerner events, which are put on two or three times a year by Levine Museum, and I've always enjoyed them. I attended the one in September, which featured current Charlotte Observer publisher Ann Caulkins and past publisher Rolfe Neill as they talked about how Charlotte has changed in the past 20 years. I learned several things about this city and its culture that I either didn't know or now have a better understanding of. I also attended the February event that featured two notable newcomers, Mint Museum Executive Director Kathleen Jameson and Charlotte Symphony Music Director Christopher Warren-Green, discussing their experiences getting acclimated to this city. They moved to Charlotte from Houston and London, respectively, and are contributing to the amazing arts community we have here.
And one of my favorite aspects of New South for the New Southerner is that it features complimentary food from Mert's Heart and Soul (fried chicken, cornbread, etc.) as well as wine. The great food and great conversation are the reasons the events in this series usually sell out.
So you'll want to make your reservations ASAP by calling 704-333-1887 ext. 501 or emailing rsvp@museumofthenewsouth.org. The event, which takes place Thursday, January 5 at 5:30 p.m., is free for Levine Museum members, and $10 for non-members, museumofthenewsouth.org.