New Year's Eve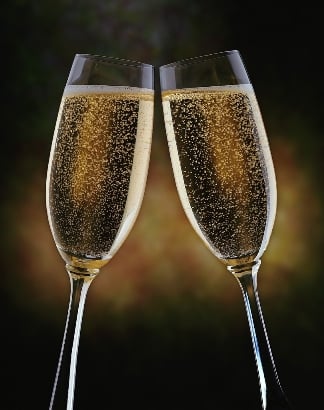 Still looking for New Year's Eve plans? Here are a few ideas to get you started:
Common House in Plaza Midwood is hosting (for the second time) Rich and Bennett's NYE Bash. This is the 7th annual NYE party by Rich and Bennett and all six before have sold out. Tickets are available online at rockhouseevents.com or at Common House tonight from 6 to 8 p.m. The bash goes from 9 p.m. to 2 a.m. and features heavy hors d'oeuvres, a DJ, and open bars. The cost is $70 for women and $90 for men.
The Liberty is offering three courses for $40 including wild Scottish salmon, crabcakes, chocolate cake, and more. Go to thelibertycharlotte.com for details.
Dilworth Neighborhood Grill is hosting their annual New Year's Eve party featuring five full bars, two buffets, two DJ's, and a Champagne toast at midnight. The event costs $65 and always sells out. Call 704-377-3808 for tickets.
D'Vine Wine Café in Ballantyne is hosting a reservation-only evening featuring four courses being served between 5 and 9:30 and then followed by a party with live music and a Champagne toast at midnight. Call 704.369.5050 for details.
Soul Gastrolounge in Plaza Midwood will have music from DJ Andy Kastanas from 10 p.m. to 2 a.m. and will be serving NYE specials like lobster whipped potato croquettes with caviar spiked sour cream ($7) or beef tenderloin with foie gras tortelloni($12). Go to soulgastrolounge.com for more info.
Mez in uptown's EpiCenter is hosting a Black Tie Ball from 8 p.m. to 2 a.m. that will feature hors d'oeuvres and a Champagne toast for $25. Go mezcharlotte.com for more information.
Brazwell's Premium Pub on Montford Drive will have no cover on NYE and will be offering $2 Bud Light Bottles, $3.50 LaBatts Blue, $4 wines, $4 Jack Daniels, $5 Grey Goose, and a free Champagne toast at midnight. Plus, there will be a $4 Bloody Mary Bar on New Year's Day. Go to brazwellspub.com for more information.
Del Frisco's is offering three seatings on NYE with the option of anything on the full dinner menu or a three-course menu for $30 including braised short ribs, duck, and other tempting options. Go to delfriscos.com for information.
Blue will also be offering a three-course dinner for $29.95 with reservations required. Plus, after dinner there are drink specials and late night food offerings, as well as live music and a Champagne toast at midnight. Go to bluerestaurantandbar.com for details.
At The Ballantyne Hotel you can ring in the New Year with a live-spinning DJ in the Great Hall starting at 9 p.m. The Gallery Restaurant & Bar menu will be available throughout the evening and room rates start at $199 for the night. Go to theballantynehotel.com for information.
Maddi's Southern Bistro is featuring a New Year's Eve Prix Fixe Dinner including four courses and a glass of Champagne for $45 per person. The menu features items like pumpkin bisque, brie and granny smith apple stuffed ravioli, roasted Cornish hen, and more. Go to maddissouthernbistro.com for details.
At Sullivan's in South End Elisa Pruett, Carl Ratliffe, Ocie Davis, and Armen Boyajian will be playing live music from 10 to midnight. There is a cover charge at tables, but not at the bar. Call 704-335-8228.