News Bite: Levine's 'Taste of the New South'
The museum's annual foodie and culture event is coming up April 11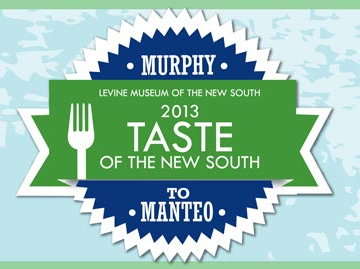 Levine Museum of the New South's annual Taste of the New South event explores North Carolina cuisine and culture, is coming up April 11. This year, the event will draw inspiration from the entire state of North Carolina for its theme "Murphy to Manteo."
Here's a sampling of what to expect:
Exploring the Barbecue Trail will include both eastern- and western-style barbecue (vote on your favorite!), with a whole roasted smoked pig served with a vinegar-based sauce, slaw, mac & cheese, and hush puppies along with a smoked pork shoulder served with a tomato-based sauce, red slaw, and baked beans representing the western part of the state.
Southern Front Porch will serve up spiked peach tea, cucumber lemonade, and Cheerwine, along with tomato sandwiches and pimento cheese buttermilk biscuits.
The North Carolina State Fair, which will offer dessert stations including candied, caramel, and turtle Pink Lady apples, fried apple hand pies, Moravian sugar cake, banana pudding shots, red velvet funnel, and Coca-Cola cake. (Plus games and state fair activities, of course!)
Tickets are $85 for members, $100 for non-members. Order online or call 704.333.1887 ext. 241.