No-Carve Pumpkin DIY
Add a Little Glam to Your Autumn Decor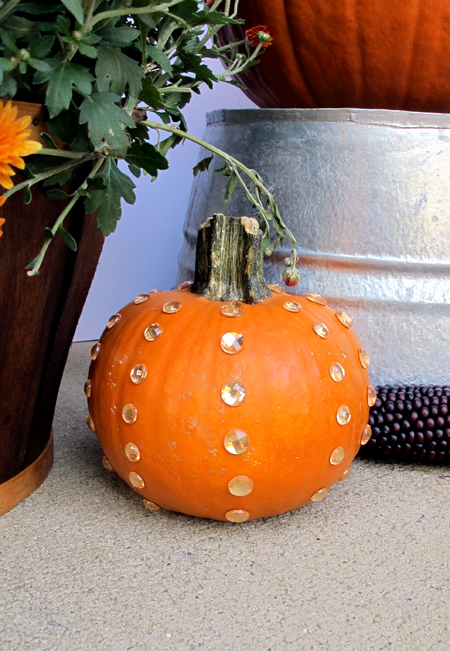 While carving pumpkins is incredibly fun and a good tradition, sometimes we are looking for a fall craft that is a little more simple— and less messy. This family-friendly project will take less than 30 minutes to complete, and cleanup will only take a moment.
For this DIY project you will need a set of pumpkins and craft store rhinestones. The rhinestones we purchased had adhesive on the back so you do not have to use glue. For a more classic look go with orange. For a bold, modern look, try black, white, or even pink. Be creative with patterns: lines, polka dots, or a face shape.
While setting up my pumpkin display outside I chose to stage it with a variety of textures. I flipped over a galvanized tub leftover from our summer garden, and added a pot of mums and dried corn. Wheat and a plaid blanket could also be a fun addition. The added texture gives the pumpkins a farm-rustic feel to the entryway.