NoDa Farmers Market
Charlotte's newest grower-only market has a successful opening and plans to maintain that momentum every Saturday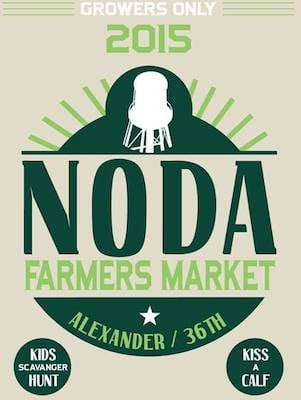 This past Saturday, the NoDa Farmers Market held its grand opening. Fourteen vendors gathered in a grassy lot at the corner of Alexander and 36th streets. They opened their stands at 8 a.m. By noon, most of their products were sold out.
"Our main concern at the beginning was securing the right place and right vendors," Scott Lindsley says. "We never had a doubt that the neighborhood would support it."
Lindsley is one half of the team behind Linwell Farms. Over the past two years, he and Joey Hewell turned the yard of their NoDa home into an urban farm and edible landscape. This past November, Eric Williamson of Cold Water Creek Farms in Cabarrus County approached Lindsley and Hewell about starting a farmers market in NoDa. Like many farmers, Williamson wanted another outlet where he could sell his produce but didn't have the time and resources to manage the market while running his farm.
Lindsley and Hewell went to work planning and organizing. They defined the market as growers-only, meaning that all of the products are grown by the people selling them. This format gives customers the opportunity to interact with farmers and understand what goes into growing their food. Market vendors come from Mecklenburg and surrounding counties, all within 100 miles of the market.
Lindsley and Hewell continue to add vendors and expect the total to reach 20 or 22. They want to keep a large portion of the space open, so people can hang out and linger. They also plan to operate the market year-round, likely reducing hours to every other Saturday throughout the winter.
The market returns for its second week this Saturday, May 23, from 8 a.m. to noon.