NoDa's Re:New Gives New Life to Your Old Furniture
If you can't part with Grandma's hutch, this NoDa duo has the answer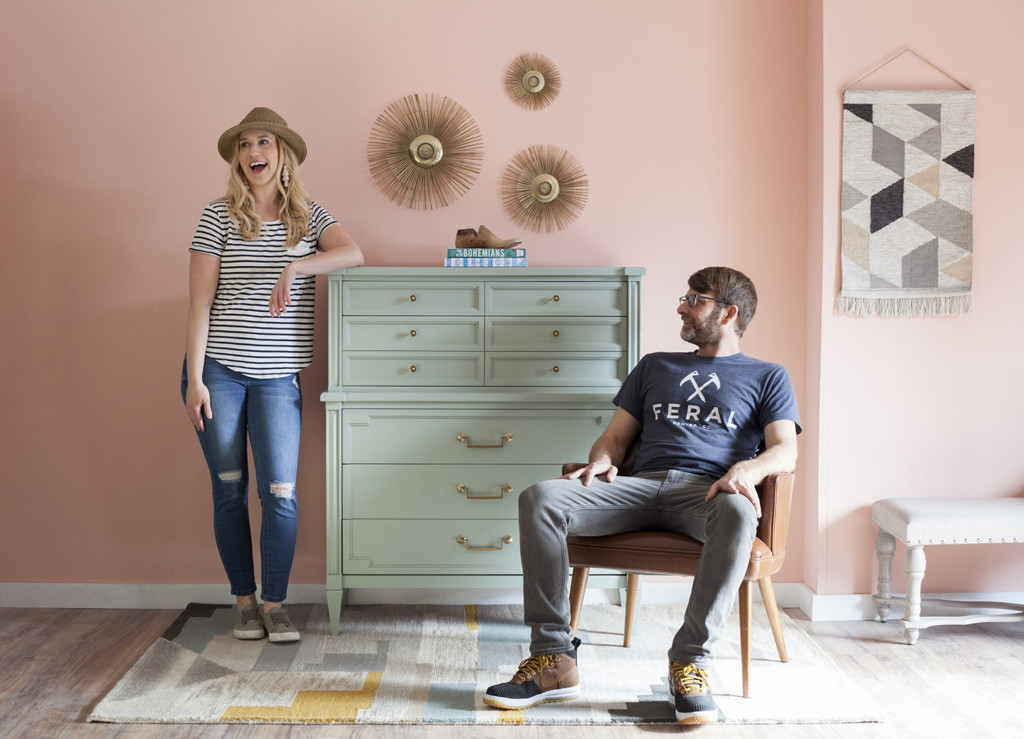 HOLLY D'AMICO PUSHES BACK a thick swath of blond hair as she sails through the North Davidson Street studio of Re:New. Pointing in one direction and then another, she explains how she and her business partner, Daniel Jordan, update furniture with paint. On this table, original hardware gets a makeover; beyond it is an enclosed room for spraying; and that huge fan is for keeping everything dry and dust-free. Jordan trails behind, his overalls stiff with paint. A former art framer and cabinetmaker, he used his technical expertise to transform their business. Once D'Amico saw the professional finishes Jordan could achieve with lacquer sprays, she put away her paintbrushes and they joined forces.
Although Re:New is only two years old, business is exploding through word of mouth and designers' referrals. The pair provides free pickup and delivery to most Charlotte addresses. "A lot of our customer base is busy moms," D'Amico says. "They're trying to get their household looking like they want, but they don't have time, they don't have trucks." Prices start at $75 for a simple chair and can run to $700 for a large, complex piece with drawers or glass.
Karen Cannon of Elizabeth Klosterman Design Studio heard about D'Amico's work through Facebook. As a designer, she occasionally needs to get furniture painted for clients, so she contacted D'Amico. "I actually had a piece handed down to me and used it as a guinea pig, to see what kind of work she did," Cannon says. "I didn't tell her I was a designer. She did a great job, and I've referred others to her." Cannon has found that clients often don't want to part with a sentimental piece, but don't know what to do with its dated look. Paint gives it a new life. "It's amazing how much paint can change something," she says.
D'Amico has enjoyed seeing the possibilities in secondhand furniture since childhood. "I grew up working at the flea markets in the summer with my grandmother," she says. There wasn't much to do, so she would wander the aisles looking at merchandise. Her grandparents provided guidance as she developed an eye for finding pieces that held promise. With a new coat of paint, the past makes a comeback.