North Carolina Is Quietly Producing Some of the Country's Best Cheeses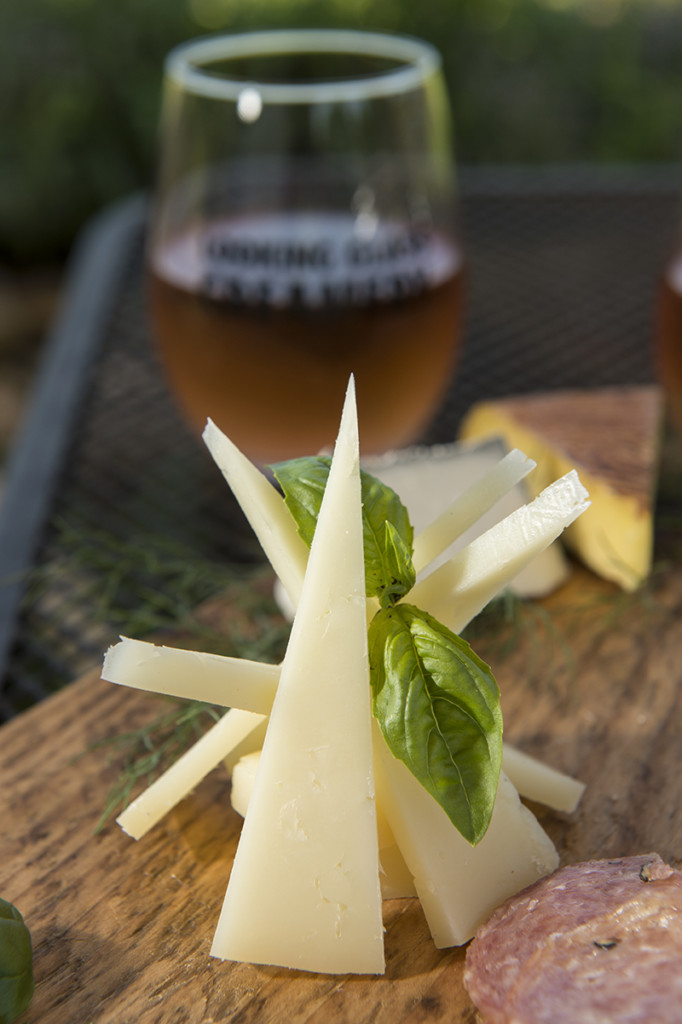 DURING A RECENT TRIP to California, I was surprised to find one of my favorite cheeses on the menu at a popular gastropub in Corona del Mar. This wouldn't have been a big deal, except that the cheese was from North Carolina.
Rocket's Robiola is made from cow's milk and comes encased in a soft rind dusted with vegetable ash. Its namesake is a momma goat at Boxcarr Handmade Cheese, a farm and dairy situated about halfway between Greensboro and Durham. The cheese has a supple texture, tastes faintly of mushroom, and it is definitely worthy of the attention it is getting beyond state lines.
So are many other cheeses made here in the Carolinas. You should get to know them if you haven't.
One way to do this, of course, is to go the farmers' market, cheesemonger, or grocery store. Another—and probably more fun—way is to attend a food festival dedicated to cheese, or take a self-guided tour along a cheese trail. North Carolina has two of each.
The Western North Carolina (WNC) Cheese Trail, as its name suggests, is a cooperative effort of 10 cheesemakers and four farms whose dairies and fields run along the mountainous spine of our state. The North Carolina Cheese Trail winds around more broadly, but a majority of its members, including Boxcarr, are clustered around the Piedmont between I-77 and I-95.
Most of Carolina's cheese makers use goat or cow milk, or a combination of both, to make their cheeses. Many have received awards for their efforts, including recognition from the prestigious American Cheese Society (ACS). These cheeses are regularly (yet quietly) besting some of America's most popular cheeses.
In 2016, Rocket's Robiola and Cottonseed, another soft cheese from Boxcarr, both took home ACS awards. So did the Roasted Red Pepper Chevre and the Smokey Mountain Round from Goat Lady Dairy. Their semi-soft Providence took first place in its an American goat cheese category to beat out California's Humboldt Fog, a staple on cheese plates across the country. Last year, Prodigal Farm's Bearded Lady took ACS's third prize for external blue-molded cheeses, a trending category where the characteristic blue mold grows on the exterior, at times to dramatic visual effect.
Stackhouse, a cheese from Spinning Spider Creamery in Marshall, has been a blue ribbon winner more than once in juried competitions. It also received a bronze medal from the International Goat Cheese Awards.
Other cheeses worth trying include Hickory Grove from Chapel Hill Creamery, a Trappist style cheese that seems tailor-made for grilled cheese sandwiches but is just as good served on a toothpick. The Flamenco cheese, a manchego-esque offering from Three Graces Dairy, and the Chocolate Lab from Looking Glass, which comes dusted in cocoa, are both great for snacking as well.
If the thought of driving around for samples of cheese seems like too much effort, you can wait for a festival instead. For the past four years, the WNC Cheese Trail has put on the Carolina Mountain Cheese Fest, where 20 cheesemakers bring their finest curds for sampling and for purchase. Almost 1,300 guests flocked to Highland Brewing in Asheville, N.C., this past April to try chèvres, blues, and everything in between, and to wash it all down with good beer.
The NC Cheese Trail holds Cheese Fests in the spring and fall. The next one is scheduled for October 7 at the Grove Winery & Vineyards in Gibsonville. All of these fests include live music, demos or workshops, and food truck fare.
Closer in, you can sign up for a Wine & Cheese Class co-hosted by Orrman's Cheese Shop and the Assorted Table Wine Shoppe. The cheese shop regularly features many of Carolinas' best cheeses, so your chances of getting to try one are pretty good. They also sell a gift pack called the North Carolina Bounty, a selection of small-batch cheeses made right here in the Tarheel State.
We may not be known for cheese as much as we are for sweet potatoes, moonshine, and whole-hog barbecue just yet, but the work of these cheesemakers may change all that.
To learn more, visit: nccheesetrail.com, wnccheesetrail.org
STAY
Asheville is home to a number of bed and breakfasts that can add an extra dose of charm to your visit. Thirteen of them have banded together to form the Asheville Bed and Breakfast Association, making it easier for you to find them and book your stay. Their properties vary from historic mansions situated right downtown to lodges tucked away in the surrounding hills.
As the name suggests, breakfast is a highlight at many of these inns (enough that they've compiled a cookbook of their best-loved recipes), so be sure to enjoy these scratch-made meals before getting on with your day in the mountains.
Book online at ashevillebba.com.