Now Open: The King's Kitchen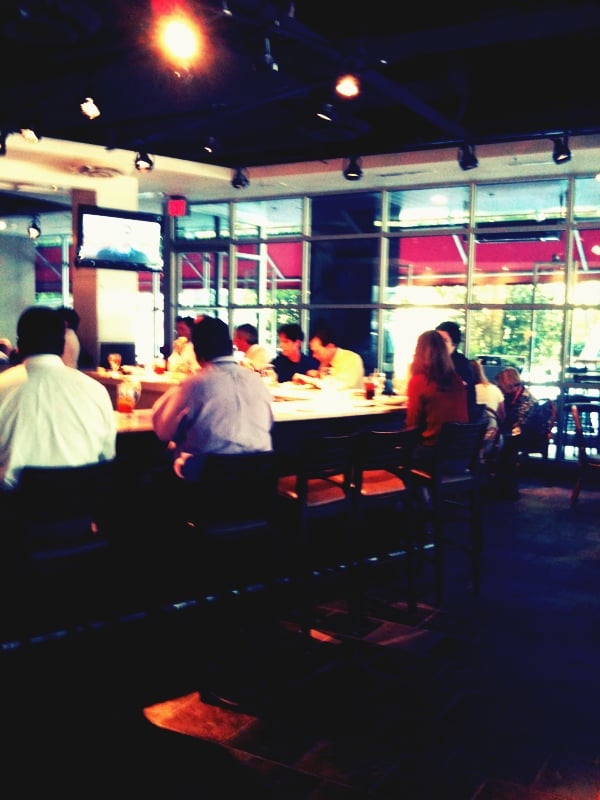 The King's Kitchen, Jim Noble's long-awaited not-for-profit restaurant, has opened in uptown Charlotte. The restaurant works with local businesses, ministries, and non-profits to employ and train people in the community who are in need of help (specifically, troubled youth and rehab graduates among others).
Noble, who also owns Noble's and Roosters, two of the city's top gourmet restaurants, is well known for his local ministries and has been working towards The King's Kitchen concept for several years. The profits from the restaurant will go to local charities that feed the hungry. The restaurant, which currently only serves weekday lunch, but will open soon for breakfast, dinner, and Sunday lunch, offers comfort food at a medium price point (think a plate of four veggies like creamed potatoes, collard greens, or pan seared cabbage for $9).
With all of its unorthodox methods you might expect less from the culinary side of The King's Kitchen. This would be a mistake. Noble's talented touches can be seen throughout the restaurant with pan fried chicken he claims is the best in the Southeast, plates loaded with steaming fresh vegetables, and a simple but sophisticated menu. The staff is incredibly friendly and helpful, bustling throughout the bright interior in white aprons.
There are two important things you should know before going. 1) Request the biscuits and cornbread. They're complimentary upon request and the cornbread is mind blowing. 2) Order the dessert. Specifically, order the banana pudding. You won't be disappointed.
The King's Kitchen is located at 129 W. Trade St. and can be reached for reservations at 704.375.1990.