Now Trending: Lucite and Crystals
Consider incorporating these two trends into your next interior update.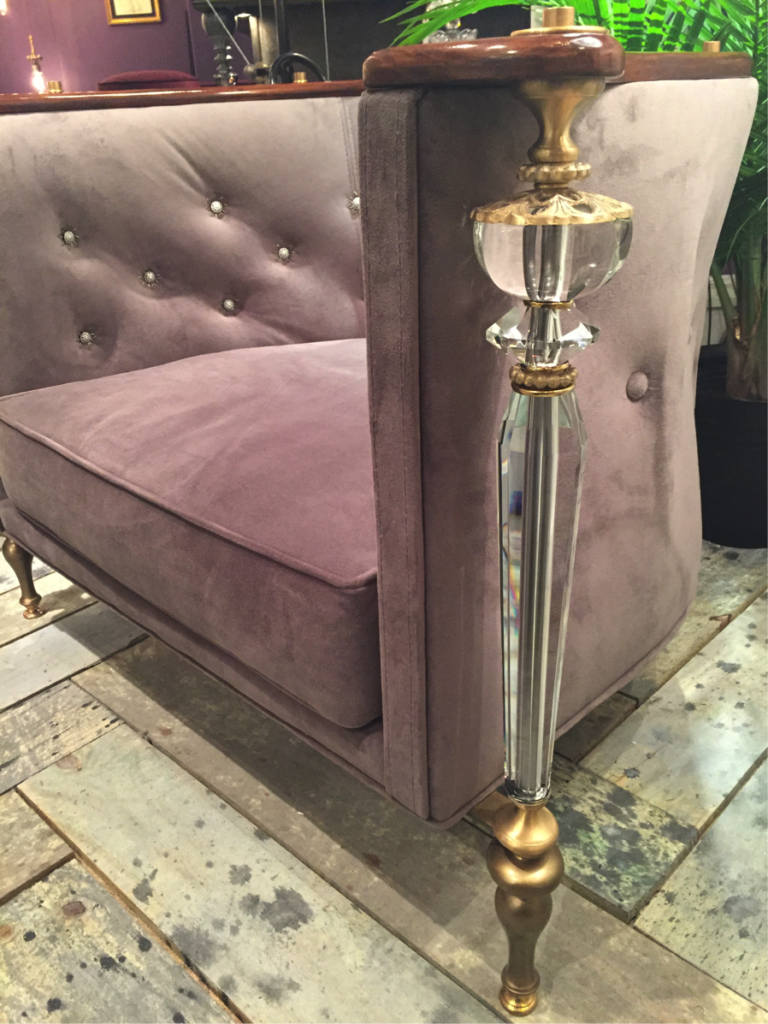 If you love a good glimpse of glam in your home, you'll be happy to hear of some of the newest designs trending lately. Monika Nessbach, Owner of local interior design firm Designbar, journaled some of the trends that stuck out to her when visiting High Point Market Spring 2016.
High Point Market is the biggest furnishings trade show in the world, encompassing 11.5 million square feet of show space and 180 buildings. Lucky for us Charlotteans, it's just over an hour drive to see the newest interior products launch and view over 2,000 exhibitors from over 100 countries.
Many trends emerge from this bi-annual event, and today we're spotlighting two that are especially ethereal: Lucite and crystals.
Spotlight on Lucite
Nessbach said that as far as the Lucite trend was represented at the show, "We saw a lot of modern applications as well as whimsical ones." Details like Lucite arms on the mid-century Nick Alain armchair gave an old-Hollywood-glam feel to the piece, making it modern and lush. The "whimsical" use of the material was seen at B. Pila Design Studio, where a colorful cushion sat on a Lucite swing, inviting the nearby Lucite ice bucket companion too cool things off.
Stone Age
Another common theme in many of the showrooms Nessbach visited was the incorporation of natural stones such as crystals. Exuding an enchanting, other-worldly style, crystals were seen as décor accessories in addition to major details on statement pieces such as the forest crystal chandelier by Currey & Company in collaboration with Aviva Stanoff (the creator of the mermaid pillow here).

Both of these glamorous trends can bring contemporary and eclectic style to a space needing an update. Choose to bring cool Lucite furniture to your patio, or perhaps find a crystal chandelier to add to the den. One thing is for sure: both of these trends are conversation-starters.