Now's the Time to Buy Tickets for the Fourth Ward Holiday Home Tour
Gaze at lights galore on this self-guided tour which includes free food, beer, and cocktail samples along the way.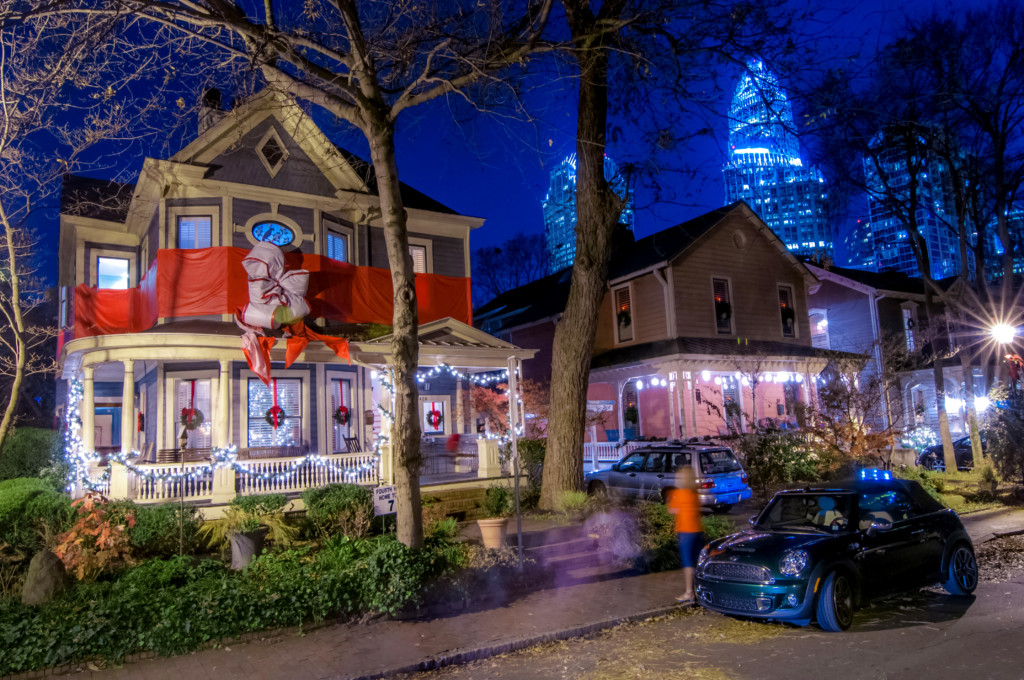 Friends of Fourth Ward is hosting its 39th annual Holiday Home Tour in uptown's beautiful Fourth Ward. Known for its luxurious urban condominiums, elegant Victorians, and plenty of cultural and historic institutions, the Fourth Ward will be shining brighter than ever in its holiday garb. The Holiday Home Tour stretches over three days: Friday, December 2, and Saturday, December 3, from 5 p.m. to 9 p.m., and Sunday, December 4, from 1 p.m. to 5 p.m.
The tour is both walkable and self-guided. You will gain access to eight private homes during the tour, all while you delight in the many free samples of food, beer, and craft cocktails along the way. There will be choirs and handbell ensembles providing a cheery soundtrack throughout the weekend, and if you're lucky, you can even catch a free horse-drawn carriage ride through the neighborhood. As a tour-goer, you will also be treated to complimentary appetizers at participating restaurants in the area.
Additionally, you can expect "special holiday surprises" at the McColl Center for Art + Innovation. On Sunday only, you'll be able to tour the historic McNinch House restaurant and Victorian home, which includes an exclusive peek at the never-before-seen rooms in the renovated private residence upstairs.
Tickets for the Holiday Home Tour are $30 and can be purchased at the Friends of Fourth Ward website or at Alexander Michael's in uptown or at Park Road Books. During tour weekend, you can only purchase your ticket at the Ticket Booth, which is located on the corner of 9th and N. Poplar Streets. Upon arrival, you will need to redeem your tickets for tour guidebooks at this same Ticket Booth location. Your ticket is valid for all three days. There is limited free street parking in the neighborhood, but all tour stops are within walking distance of one another.
All tour proceeds benefit neighborhood projects such as beautification and the preservation of historic landmarks and public art, social, and safety programs. For more information about FOFW or the Holiday Home Tour (including group ticket rates, visit fofw.org.