Olivia Kole Fashion Show at NC Music Factory, After-Party at Butter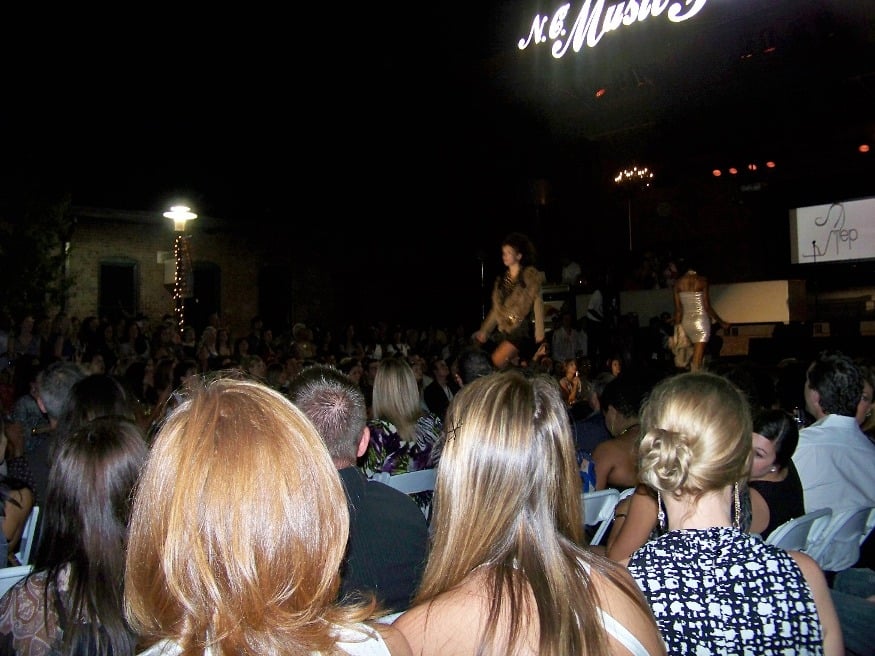 NC Music Factory and Butter NC have become go-to venues for fashion shows and events. I've attended a few during the past year (gotta follow the models). This Thursday, June 16, the Olivia Kole Fashion House Outdoor Fashion Show takes place on the outdoor plaza at the Music Factory. And an after-party at Butter follows.
This will be an all-evening event, with music by DJ Ahuff. Doors open at 6 p.m., with complimentary hors d'oeuvres served by Bask On Seaboard beginning at 6.30 p.m. There will also be a silent auction, where you can bid on jewelry from Perry's At SouthPark. Proceeds from the event will benefit A Child's Place.
Olivia Kole Fashion House will debut its Fall 2011 Prêt-a-Porter Collection at the show. Typically the way a fashion show here is set up is a runway is built on the plaza, extending out from Butter's balcony. Chairs line each side of the runway, and models walk out from Butter. That's how it was when I attended Fashion's Night Out there last year.
You can purchase tickets in advance at butterncnye.ticketleap.com/oliva-kole-fashion-show; $10 standing, $20 seated. The fashion show itself is scheduled to begin at 9:15 p.m. It will be immediately followed by an after-party at Butter and your admission is included with your ticket to the fashion show. And remember, the Music Factory has begun operating a free shuttle that will take you to and from the event to other parts of uptown.
NC Music Factory, 950 Seaboard St., ncmusicfactory.com, buttercharlotte.com.