On Checkered Tablecloths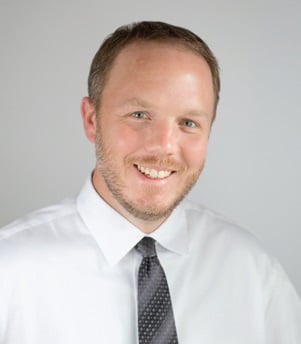 EVERY OTHER FRIDAY or so, I eat lunch with my boss. You know Rick. His picture ran on this page for 15 years, during his time as the editor of this magazine. He became publisher and hired me two years ago.
Our lunches often start like this: Rick asks me where I want to eat, and I say I don't know, and I ask him where he wants to eat, and he says he doesn't know, and then we wind up at The Liberty, a block from the office. Today is a Friday. Today's lunch was different. I'd just finished reading the final proof of the dining section of our Best of the Best awards package when Rick asked where I wanted to eat. Today, I said Bill Spoon's Barbecue.
In two years living in Charlotte, I'd never been there. That's hard to believe, considering one of the joys of my previous job was eating at barbecue-and-hushpuppies joints around the state. The setting is familiar: Paneling on the walls, checkered tablecloths on the tables, classic banana pudding (or, "nanner pudding," as they say in the rural South) on the menu, and sweetie at the end of each of the waitress's sentences.
I don't know why I waited two years to go to Bill Spoon's, but if I had to guess, it's just that Charlotte presents many dining options. Our editors chose 33 winners in this year's dining category (page 64), making it by far our largest category. Many of those winners are new and exciting spots that push the dining scene forward. Want a big craft beer selection? Charlotte has that. Want farm-to-fork? Charlotte has that. Want sparkling views of uptown? Charlotte has that, too. I know many of our readers are from larger cities, but for people like me—a guy who's lived in considerably smaller towns all over North Carolina—Charlotte offers a fancier, shinier life, no matter how many times I go to the Thirsty Beaver.
It's good to look back sometimes. Walking into Bill Spoon's, I was immediately reminded of all those places in all those small towns around the state. The restaurant opened in 1963, when South Boulevard was a two-lane road. Charlotte has grown around it, and the original owner, Bill Spoon, died in 2007, but Bill Spoon's hasn't budged. Those panels on the walls seem to be a shield against time and the city's growth.
Over fried pickles and barbecue, Rick and I talked about this magazine, our yearly celebration of the best of the city. Perhaps because the environment begged for this, he told me stories about the history of the issue, how it started, how it spent a few years as the "Best of" issue, and how, in 2001, he and the staff came up with the tag "BOB Awards." Over the next 15 years, the BOBs grew from words on magazine pages into a sought-after award and into an event—a big event (this year it will be at The Fillmore on May 29). BOB Awards stickers are all over town, and people call or email every week asking how they can win one.
After we ate, we went to the front to pay the ticket. I grabbed a toothpick and looked at the photos on the wall. In the top-right corner was a reprint of the cover from the 2001 BOB Awards issue of Charlotte magazine. The first one. Bill Spoon's won best barbecue that year. Fifteen years later, Bill Spoon's wins another BOB—one of 315 we're handing out this year, the most ever.
More than that, Bill Spoon's, at 52 years old, has won a new customer, thanks to the simplest of gifts: a reminder of where I've been.
Michael Graff