On Olde Mecklenburg's (latest) expansion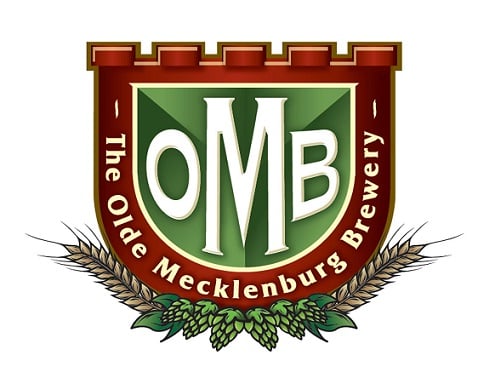 If you've been to Olde Mecklenburg Brewery lately, you may have noticed a bit of construction going on in and around the facility. OMB continues to be a popular destination for local and traveling craft beer lovers and roughly two years after opening its 8.5-acre site, the brewery is building out again.
This past Monday, Charlotte City Council unanimously voted in favor for approved rezoning to add a new building along with additional expansion to the outdoor biergarten.
"In a nutshell, the rezoning gives us more flexibility in how we use our space; plus we'll be adding sidewalks along Yancey (Road)," says Jocelyn Ruark, marketing manager at Olde Mecklenburg.
Some changes are already in progress on OMB's outside space, and those include a larger beer hut, new patio and roof (the additional covered space is huge during the unbearable summer heat) and a new food truck. And one thing I love about Olde Meck: whether you're drinking inside the Brauhaus, ordering a beer from the beer hut at the biergarten or grabbing a famous pretzel and beer cheese from the food truck, your bill can transfer anywhere, so there's no need to constantly open and close a tab.
The wildcard in this expansion is Olde Mecklenburg's current brew capacity. As the law stands right now, OMB cannot brew more than 24,999 barrels a year without having to turn over distribution, sales and marketing rights. Olde Meck founder John Marrino has been steadfast in keeping his brewery's capacity under the limit, as OMB has partnered with other breweries to create Craft Freedom to try and change this law next year. Ruark says should the cap get lifted, the expansion would also eventually include more manufacturing capacity and additional improvements to the Brauhaus.
The adjacent new building will mainly be used for office and storage space (you can see progress in this Instagram picture), along with another welcome benefit for those who frequent the brewery.
"We'll also be able to move all employee parking over there, allowing for a ton more space for customers in our current lot," Ruark says.
Currently there is no definitive timeline for everything to be finished at OMB and as previously mentioned, more expansion could be on the horizon should the barrel cap law be lifted. For the short term, additional parking, better walkability around the area and a bigger beer hut should all make for an even better experience at Charlotte's largest brewery.