On the Line: Leyla Arcovio, Reid's Fine Foods' Wine Director
She believes 'every single wine has a story'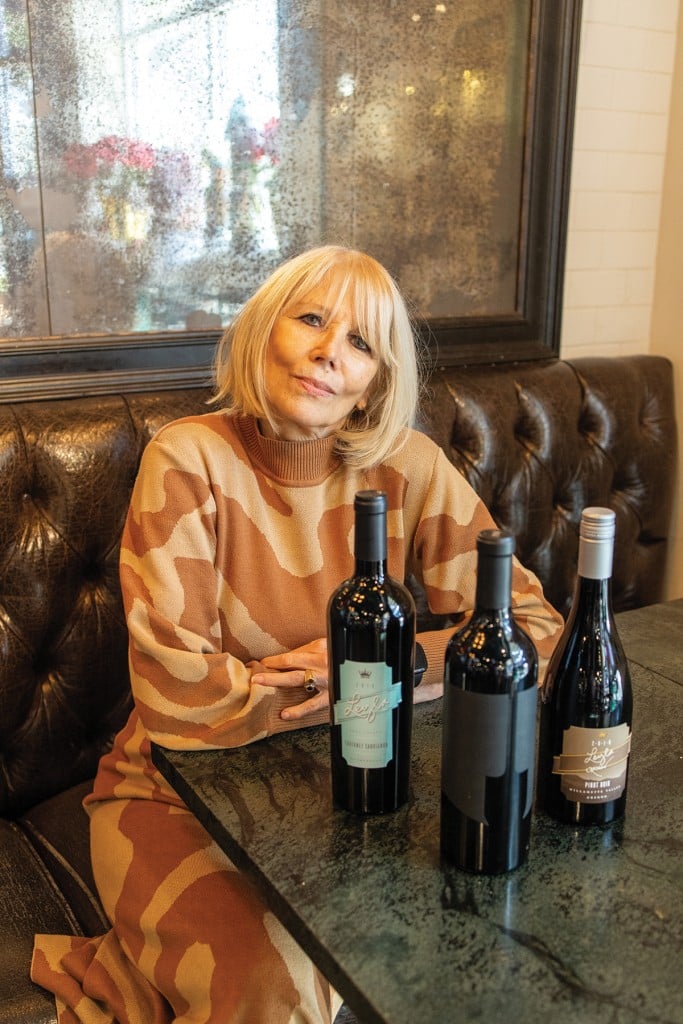 Age: "I'm a senior—you don't want to know that"
Family status: Married for 32 years, mother to two adult children
Hometown: Lima, Peru
Currently lives: SouthPark
Currently reading: A Ladder in the Sky by John Boyne
Favorite sports team: Green Bay Packers
Where does your interest in wine come from? It started at a very early age. My family is European, so wine was always at the table. In the summer, it was lemonade, water, and white wine. In the winter, it was water or red wine. My grandpa would put drops of red wine in my water (laughs). Growing up in South America, it was a rich culinary world that allowed me to develop a palate and recognize a lot of flavors and different nuances in wine.
Describe your role at Reid's. My role as a wine buyer is to satisfy a lot of palates and a lot of wallets because not everyone can spend $100 on a bottle of wine. To me, wine is about sitting around a table with friends and family. When we have a meal with it, it bridges the flavors of food and wine.
How many labels have you memorized? We have 1,500 labels in constant rotation. It's not memorizing the wine so much as breaking down the wine's flavors. Where does it come from? What is the soil made of? Once you learn it, you relay that knowledge to the consumer. Every single wine has a story. We in the wine business are storytellers.
How do you help an undecided guest select a wine they'll enjoy? I always ask three questions: What do you like? Is this a wine you want to sip or have with food? What price do you feel comfortable with?
What's one wine you always have on hand at home? I taste a lot of wines during the week—I sip, I don't drink—sometimes 100 different wines. So when I get home after a few days of tasting, I usually don't drink. If I have a glass of wine at home, it'll be red. My favorite is a brunello.
What do you think is an underappreciated wine? I think merlot had a good run many years ago, but pinot emerged and pushed it down. There are some really exquisite merlots. It needs to make a comeback.
What's your favorite food and wine pairing? Lamb with syrah. Champagne or Franciacorta with caviar is another divine combination.
What's a delicious pairing that might surprise people? I had a bottle of red wine from the Rhone Valley, so I took it home to sample. My husband, who was a chef for many years, grilled some tuna marinated in olive oil and sea salt. We had avocados, so he made guacamole with it. Grilled tuna with a mound of guacamole is absolutely fantastic with red wine. I took a picture to remember it.
What's the most surprising thing about you? I'm not a beer or hard liquor drinker. You're talking to someone who's never had vodka.
What's your favorite restaurant in Charlotte, other than your own? I don't go out to eat often because my husband is a chef and the best food is at home. But I love Bar Marcel and Toscana because I know the people. I feel at home there.
Any rules to live by in a restaurant? Cleanliness. Restaurants should be like an operating room.
THE TOUGH STUFF
Chocolate or cheese? Chocolate
Coffee or tea? I drink a cup of each every day
Cabernet or chardonnay? Cabernet
Baked brie or glazed nuts? Neither
Napa or Bordeaux? Napa
Total Wine or Costco? Neither
Wine Spectator or Bon Appétit? Bon Appétit
More sleep or more free time? Sleep
Facebook or Instagram? Instagram