One More Time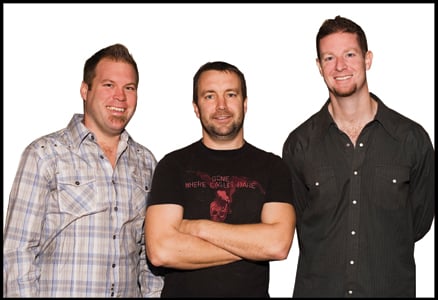 It all started with the beloved South End neighborhood pub Tyber Creek. There, in 1999, Tommy Timmins created a cozy pub reminiscent of his New York roots. By 2005 he'd joined forces with partners Kevin Devin and Maynard Goble. In addition to Tyber Creek, the three co-owners own uptown mainstays Madison's, Connolly's, and The Attic. Last month they brought Charlotte its newest nightlife attraction: Dandelion Market, a restaurant and bar at 118 West Fifth Street inspired by its Dublin, Ireland, marketplace namesake.
We chatted with the three owners to find out how the newbie will fit in with the other four establishments, what the differences are between the bars, and which one is their favorite.
Which of the four original bars is your personal favorite?
Devin: Connolly's. I'm from Galway, Ireland, and it's an Irish pub, so it feels like home.
How does the new Dandelion Market fit in with the other four?
Goble: With Dandelion Market, we've taken the same friendly, comfy atmosphere that you get with the bar mentality of our other places and added a restaurant mentality to it.
Is there a certain scene attached to each of the bars?
Timmins: Madison's is a great place for private events; Connolly's is the uptown Cheers; Tyber Creek is the neighborhood bar in the truest sense; The Attic is the fun, let-your-hair-down bar; and Dandelion Market is the meet-up place.
@ www.charlottemagazine.com Find the answers to these questions from the other owners, plus which bar draws eclectic crowds on what nights.