Online Finds: Pop Deluxe Gifts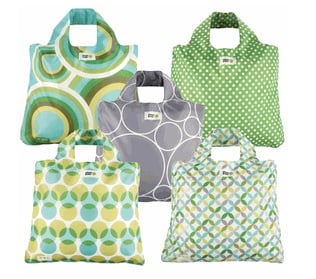 Just when I was starting to get smug about finishing off my Christmas shopping, it dawned on me: stocking stuffers! Luckily, our stylish and sassy Charlotte Magazine intern, Evans, has just the cure I need for my what-to-buy blues. Welcome her to Shop Talk for a quick guest post, won't you? Take it away Evans!
Stocking stuffers, in my opinion, are one of the best things about the holidays (besides eating tasty treats, of course). Pop Deluxe happens to be full of fun gifts that are perfect for filling up those chimney socks! Need a reason to load up the online shopping cart? Here's one: they offer free ground shipping on orders over $75.
Here's my suggestion for a stocking-perfect pick: make your Christmas a little greener with an Envirosax Reusable Tote. Stylish and environmentally friendly? Santa will be so proud!
Happy Shopping!