Opera Carolina Moves to Elizabeth Neighborhood & This Weekend in Charlotte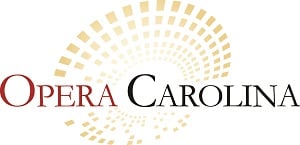 Opera Carolina, the 66-year-old Charlotte opera company, is moving from a rented office space to an historic home in the Elizabeth neighborhood. The three-floor, 4,300-square-foot house will be used as both an administrative space and a spot for social gatherings. The group's previous home was Two Wells Fargo Center.
The company's purchase is a sign of financial stability. Opera Carolina, with an operating budget of more than $2.9 million, is the largest company of its kind in the Carolinas. Since its volunteer-led inception in 1948, the group has garnered a staff and board of directors. James Meena, general director and principal conductor, has led Opera Carolina since 2000.
An open house takes place on Nov. 1 and 2, with more information to follow. Opera Carolina's fall season begins with Nabucco on October 18, 23, and 26. You can read more about the company's new building here.
---
FRIDAY
JAZZ AT THE BECHTLER: THE MUSIC OF WAYNE SHORTER
The Bechtler's music series continues with a tribute to tenor and soprano saxophonist Wayne Shorter. The Ziad Jazz Quartet performs standout tunes from the legend's six-decade career.
DARIUS RUCKER WITH DAVID NAIL & A THOUSAND HORSES
The one-time Hootie and the Blowfish singer has done rock and R&B, but the genre that has most recently (and lucratively) endorsed his talents is country music. The Charleston, S.C.-native brings singles like "This," "Alright," and "Come Back Song."
THE BEST OF JETHRO TULL PERFORMED BY IAN ANDERSON
Ian Anderson is a giant in the prog-rock genre, and he keeps releasing new albums. But with this event, you get to see the best of his crowning project, Jethro Tull. The band's name is retired by Anderson keeps rocking.
SATURDAY
GREAT GRAPES! WINE & FOOD FESTIVAL
This casual wine tasting event includes hundreds to choose from in a wide-open, outdoor venue. Beer and food are also available, and a portion of the proceeds from the event goes to the Spirit of Hope Children's Foundation.
ONCE
The film-turned-Broadway show comes to Charlotte for a week. Many of the tunes from the film, like the Academy Award-winning "Falling Slowly," are featured in this version of the tale, which sees a busker form an unlikely connection.
101 DALMATIONS
This musical adaption of the tail-wagging adventure is relatively new. See what the pup protagonists do when faced with Cruella de Vil.
SCAROWINDS
SCarowinds is the yearly Halloween celebration from the Carowinds amusement park. Mazes, live entertainment, and monsters at every corner are scattered through the park.
DISNEY ON ICE: PRINCESSES & HEROES
As the title suggests, attendees can see both male and female characters from all eras of Disney cinema. Stand-outs for this skating show include characters from Aladdin, The Little Mermaid, and Sleeping Beauty.
GREAT PUMPKIN FEST
Planet Snoopy in Carowinds is transformed to reflect a fall Peanuts celebration. Costumes are encouraged.
SUNDAY
CHRIS THILE & EDGAR MEYER
The dialogue between Thile and Meyer is unspoken, as their collaboration is instruments-only yet always virtuosic. The duo's next album is planned for this year; get a preview of the record with this performance.