Opinion: GTFOH, Says Court to McCrory
A stylish rejection by a federal appeals court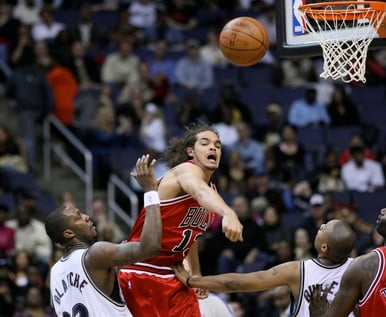 The 4th U.S. Circuit Court of Appeals, you must admit, gets its work done with panache. You'll recall that last week, the court struck down North Carolina's Keep the Wrong People From Voting Act of 2013. The state announced that it would appeal to the U.S. Supreme Court.
On Wednesday, lawyers representing McCrory—not state Attorney General and McCrory gubernatorial opponent Roy Cooper, who refuses to enforce an unconstitutional law—asked the 4th Circuit to place a stay on its order that invalidated the law pending a Supreme Court ruling. The appeals court denied the request today. That's not surprising. But notice how the court did it:
Voters disenfranchised by a law enacted with discriminatory intent suffer irreparable harm far greater than any potential harm to the State. For the Supreme Court has long recognized that "[t]he right to vote freely for the candidate of one's choice is the essence of a democratic society, and any restrictions on that right strike at the heart of representative government." Reynolds v. Sims, 377 U.S. 533, 555 (1964).
Finally, we observe that our injunction merely returns North Carolina's voting procedures to the status quo prevailing before the discriminatory law was enacted.
Now, it'd certainly be a breach of decorum and professional conduct for a federal appeals court to literally order a state government to GTFOH, as the kids say. But the above is the closest to it that you're likely to ever see in a court order. Couldn't have happened to a nicer ex-moderate mayor.