Opinion: HB2's Kids
Texas joins the ranks of the restroom regulators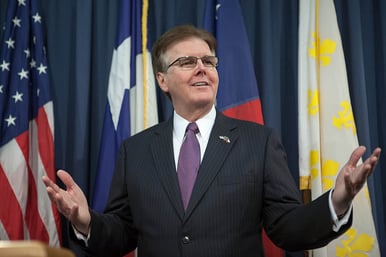 It was obvious early on that North Carolina's House Bill 2, like the broader legislative agenda since 2013, wasn't just aimed at North Carolinians but the nation at large. Most of it, anyway, the part where Republican legislators could gerrymander themselves into near-bulletproof positions of power and take advantage of them. Viewed that way, HB2 was a kind of pilot project. Other states' legislatures were waiting in line.
Two states stepped into the bathroom-bill swamp Thursday. In Virginia, a bill that would regulate transgender people's use of public restrooms appears to be a glorified prank by an ultra-conservative delegate—a case of, as one fellow lawmaker put it, "just Bob being Bob." It's unlikely to even reach a floor for a vote. The other state will probably ride this to the end and beyond, just like North Carolina. Guess which?
The people of Texas elected us to stand up for common decency, common sense and public safety. This legislation codifies what has been common practice in Texas and everywhere else forever — that men and women should use separate, designated bathrooms …
SB 6 also ensures that businesses have the freedom to determine their own bathroom policies and that no public school can institute a bathroom policy that allows boys to go in girls restrooms, showers and locker rooms and girls to go in boys restrooms, showers and locker rooms.
This issue is not about discrimination — it's about public safety, protecting businesses and common sense …
Hey, Texas, where've you been? The above was a statement Thursday from Lieutenant Governor Dan Patrick, the ex-radio talk show host elected two years ago with a significant boost from the Tea Party. Not content with resurrecting the familiar misleading tropes from the North Carolina battle—"public safety" when nondiscrimination ordinances don't undermine it; suggesting that ordinances would do away with gender-specific restrooms when they don't—Patrick enlisted Dr. Martin Luther King Jr. in the cause.
"Martin Luther King Jr. said, 'Our lives begin to end the day we become silent about things that matter.' This legislation, the Texas Privacy Act, that Sen. Kolkhorst is filing today, is unquestionably one of the things that matters. It's the right thing to do," Patrick said. "We are on the right side of the issue. We are on the right side of history." The man does not lack for nerve, summoning up the image of Dr. King standing in the rest stop bathroom door. We'll see what the federal courts have to say about it, and about the other children of HB2 sure to come.