Opinion: MLS Stadium a Question of Priorities
County, city thankfully balk on soccer stadium funding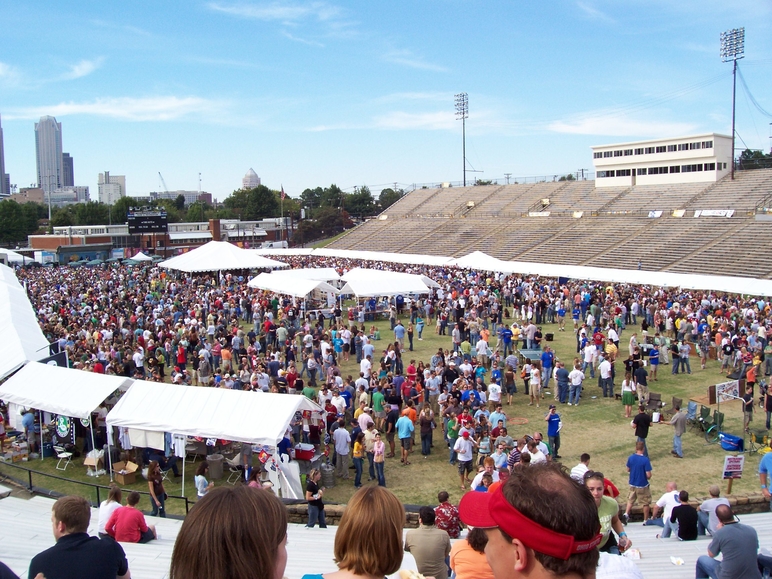 If it wasn't obvious before, it surely is now: The debate over whether Charlotte and Mecklenburg County should devote tens of millions to a new Major League Soccer stadium is only nominally about soccer. It's really about choices. "'Budgets affect our priorities,' says T Fuller," county commissioner Pat Cotham tweeted during a budget discussion Monday, referring to fellow board member Trevor Fuller. "His includes a huge amount for soccer. I prefer more for @CharMeckSchools & parks & greenways."
Commissioners, in a 5-3 vote in January, had tentatively approved nearly $44 million for the stadium as part of an MLS bid by Marcus Smith, CEO of Speedway Motorsports. The same day, the City Council declined to vote on spending the same amount. On Monday, commissioners decided to delay until August their decision to keep funding the project and see whether council members might change their minds. There's no indication they will.
"The primary concern is whether the city will be involved," commissioner Matthew Ridenhour told the Charlotte Business Journal's Erik Spanberg on Monday. "We want to see what the commitment is from the city. I think we all know they're going to say no." This does not sound like a project with, as County Manager Deno Diorio put it, "momentum." It sounds like the type of situation that Woody Allen once called a "dead shark."
Which is fine with me. If ever there was a time to say no to a massive capital outlay for a sports venue that would supplant historic Memorial Stadium and the Grady Cole Center in return for the possibility of a professional soccer team owned by one of the richest people in the region, this is the time. For once, most of our elected local officials seem to understand the distinction between sporting luxuries and necessities.
"It appears if the City of Charlotte does not vote to support MLS it is much more likely the county will withdraw its support and free up the funds," commissioner Jim Puckett wrote in an email to his fellow board members. "To that end, I would let the Charlotte City Councilpersons know you hope they will have the political will that the county commission didn't and say parks and greenways are a better investment for the citizens of our community than supporting a privately owned major league soccer team." Cotham, being Cotham, put it more tersely: "It's a bad deal. We need to use that money for services we provide."
That established, it's time to talk about which services, and how to apply them. As it happens, this magazine is holding another #discussCLT event Thursday, starting at 6:30 p.m. at Lenny Boy Brewing Co. We'll be discussing "How a Broken System Led to Two Charlottes," and the panel we've assembled for the event is as good as you could hope for. They'll be discussing not just the problem but solutions. If you haven't registered already, please do via the link above. Ideas are not only welcome but the entire point.