Orchid Basics
Learn how to care for these plants at this weekend's class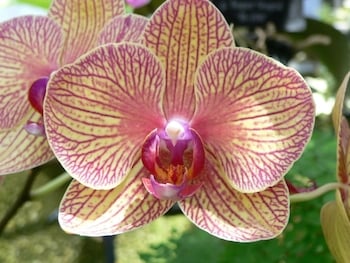 Orchids make nice additions to home decor, but some people are skittish. The delicate-looking plants sometimes frighten growers away. Some have one bad experience and don't want to repeat it. While others have never worked with them.
This Saturday, Pike Nurseries will hold a Growing and Repotting Orchids Class to quell your orchid fears. It starts at 9 a.m. and is free to attend.
Participants will learn the basic needs of orchids, such as which varieties to purchase, the type and amount of light, the best places for orchids in the home, watering tips, and repotting instructions.
Pike Nurseries, located on North Community House Road in Ballantyne, frequently offers free Saturday classes. The next one, on August 23, will address gardening in small spaces. Pike also offers free garden talks, where an expert will come out to meetings of garden clubs, homeowners associations, or other community organizations and give a lecture on different garden topics.
————
After you attend the Saturday orchid class, spend the afternoon admiring orchids at one of these local spots. Keep in mind, though, that orchids are at their peak blooming time during the winter.
The McMillan Greenhouse, located at UNC-Charlotte's Botanical Gardens, houses an orchid collection among its other tropical and exotic plants. Garden Director Dr. Larry Mellichamp and Assistant Director Paula Gross published a book titled Bizarre Botanicals a few years ago, which has an entire section on orchids. With each orchid species listed in the book, the authors give fun facts, a "difficulty rating" for growers, photos, and details about preferred growing conditions.
Daniel Stowe Botanical Garden in Belmont has an 8,000-square-foot orchid conservatory. The glass house contains hundreds of orchids and tropical plants.