Osso Opens Thursday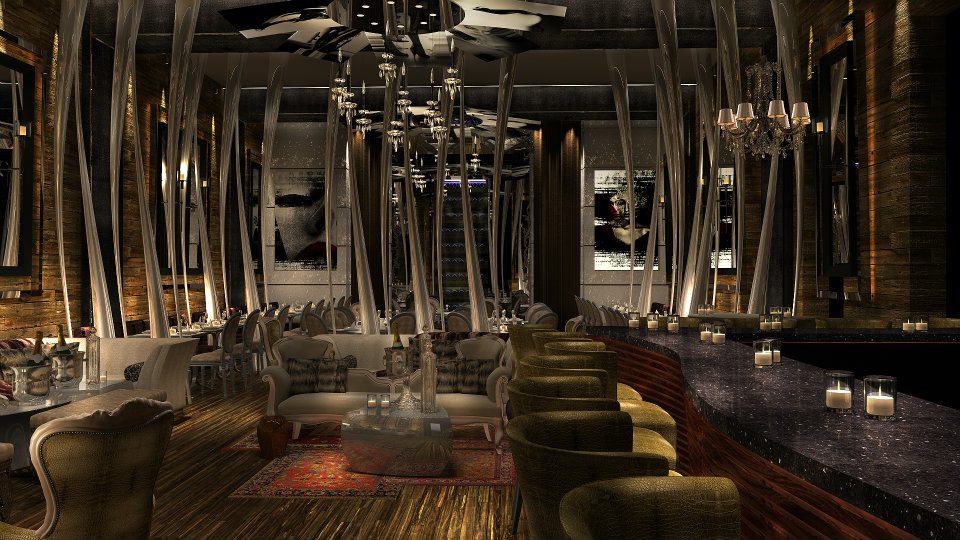 Osso Restaurant and Lounge, which I gave you a little insight into last month, is opening this Thursday at NC Music Factory. You can count on this place becoming a hotspot immediately.
The plush, new venue is promoting its Christmas Eve event, which is this Saturday, with a full dinner menu 5-9 p.m., and DJ Kevin Focus playing 9:30 p.m.-2 a.m. That's what you can expect from Osso—an attractive place for an Italian dinner in the evening (under the guidance of renowned Chef Gene Briggs) and a lively destination to party into the late night (dinner tables will be cleared out to open up room for the dance floor, with music by top DJs).
Owner Alex Myrick sums it up: "Comfort; this is lounge, this is laid back. Relax during dinner, then in the evening, all of sudden, it's going to pick up, it's going to be rocking." Myrick was interviewed Friday by Joey Hewell of FOX News Edge, and the show was given a tour of Osso. In the video below, you get a first-look inside this well-appointed restaurant and lounge, which boasts one of the finest interiors in Charlotte nightlife (the Osso segment begins at the 3:15 mark).
Osso is holding a New Year's Eve party, and I'll include the details in the NYE parties list I posting here on Dusk Till Dawn later this week. To keep up with the latest on Osso, visit its Facebook page: facebook.com/OssoRestaurantLounge.
Osso Restaurant and Lounge, at NC Music Factory, 1000 NC Music Factory Blvd., 704-971-0550, ossocharlotte.com.
Be sure to bookmark www.charlottemagazine.com/Blogs/Dusk-Till-Dawn to stay plugged into Charlotte nightlife.