Other Ways to Celebrate Cinco de Mayo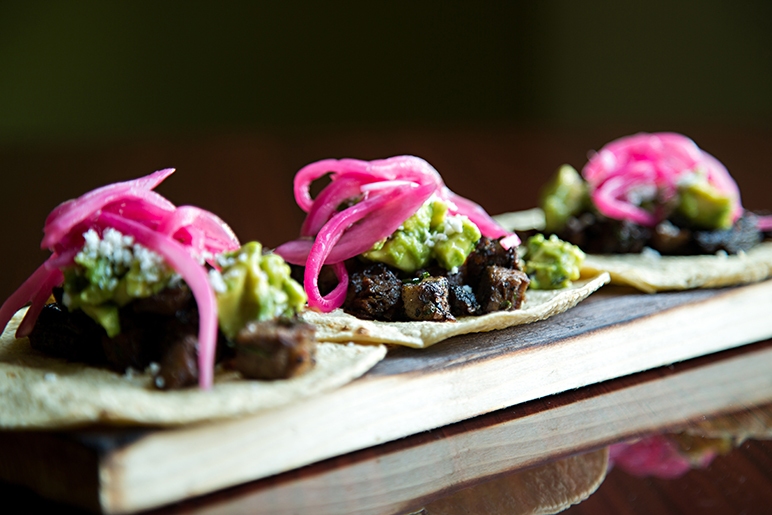 Contrary to a stubbornly popular belief, Cinco de Mayo is not Mexico's Independence Day. That happens in September. It actually commemorates the day that the Mexican army beat the French at the Battle of Puebla in 1862. France, at the time led by Napoleon III, invaded the young nation and sought to build an empire on Mexican soil. Their army was considered one of the best in the world, if not the best, and the unexpected victory helped to create a unified identity for the Mexican people.
It seems more and more Americans enjoy celebrating May 5 each year, even as Mexicans outside of Puebla continue to make no big deal of it. Perhaps it is a warm-up for Memorial Day, itself an informal start to summer. Or maybe it marks when spring is in full swing, when patio weather beckons for you to enjoy that chilly, frozen drink outdoors. Whatever the reason, if you like the idea of celebrating today but want something else besides a wild night of too much tequila, here are a couple alternative ideas for you.
COMIDA'S LA BATTALA DE PUEBLA DINNER
Comida brings its authentic philosophy even to the naming of this sit-down event, which is designed to honor the city of Puebla and the Mexican victory over the French. The multi-course tasting menu incudes a shrimp and sea bass ceviche, wood-grilled quail with poblano peppers, and an aptly named "Puebla y Napoleon" dessert. The restaurant has also added a mescal flight to its lineup, and it's hard to think of a better day to learn more about tequila's lesser known cousin. $50 per person; call for reservations: 980-498-6576.
TAPAS 51 "BEAT BOBBY FLAY" VIEWING PARTY
Join Chef Aaron Rivera for a viewing party this evening as they watch the premiere of the Beat Bobby Flay episode in which he takes on the Food Network star. The restaurant will stay open until midnight tonight, marking the occasion with free passed appetizers, drink specials and more. Showtime is at 10 p.m.
TAKE THE PARTY HOME
Lupita's has two locations, one in NoDa and one in South Charlotte. Both offer you the chance to take home a great meal that easily feeds a small crowd. Freshly made tortillas are just $1 a pound. Choose barbacoa or carnitas (or both), a selection of salsas, and fresh Mexican cheeses. Throw in fresh avocado, some crunchy chicarrones, and a couple Mexican sodas and you're all set. Unless you also choose to swing by Birdsong or one of their area sellers and grab some Jalapeño Pale Ale to go with it. (That's what I would do.)
Jared Misner also shared some more ideas on what to do tonight, some of them designed for Cinco de Mayo, some of them just designed for fun. Tickets are also still available for tonight's Culinary Canvas Series II, a fusion of art and food to be held at C3 Lab in South End.