Oysterfest, Fashion Week After-Parties, Fall Celebrations, Live Music and DJs, and More Sept. 21-22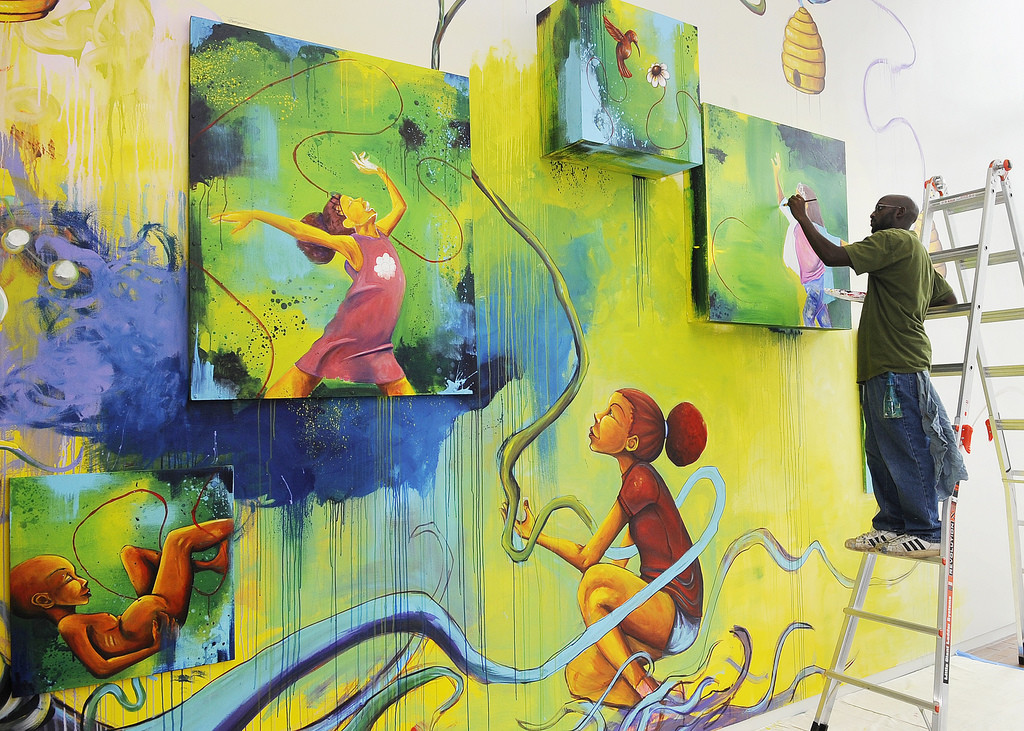 As summer officially ends and fall begins, the fun continues with this list of a dozen social events and parties for you to choose from this weekend. Carpe diem!
Friday, September 21
Fourth Annual Coffee and Conversation
Engage in "a rich dialogue about beyond surviving, on to thriving, and really living," with panelists Paula Guilfoyle, president of Claim Your Best Life; Ramona Holloway, co-host of The Matt and Ramona Show; and Dr. Reza Nazemzadeh, of The Levine Cancer Institute. All proceeds benefit the Belva Wallace Greenage Cancer Foundation. 7:30-10 a.m. $40. The Park Expo and Conference Center, 2500 E. Independence Blvd., belvascancerfoundation.org.
Guinness/Newcastle Oysterfest
Enjoy cold beer, oysters, and live music by Cowboy Mouth, with special guest Simplified. After-party follows at The Saloon. $10 in advance; $15 at the door. 6 p.m. Fountain Plaza at NC Music Factory, 1000 NC Music Factory Blvd., ncmusicfactory.com.
FaceTime Friday
Moxie Society launches this new lounge series, offering you an atmosphere to unwind from the work week. This edition will salute the staff of the Democratic National Convention Committee. 7 p.m.-midnight. Free. Kanvas, 525 E. Sixth St., kanvasgallery.com, facebook.com/moxiesociety.
Silent Disco
This popular party series returns, featuring dueling DJs—DJ SK and DJ Forge. With silent disco, partiers are given wireless headphones, providing the music directly from the DJ rather than the traditional loud speakers. The event will also feature plenty of glow-sticks, lights, bubbles, CO2 jets, and more. 8 p.m.-2 a.m. Free. Pavilion at EpiCentre, 210 E. Trade St., pavilionatepicentre.com.
Charlotte Seen Fashion Week After-Party (Friday and Saturday)
After models have walked the runway at fashion week at Reelworks Studios, they and their crews will make their way over to Butter for the official after-parties. Music by DJ A-huf and DJ Edward Shouse (Friday) and Wiggz N Wonz (Saturday). 10 p.m. Cost varies; VIP tables available, rsvp@buttercharlotte.com. Butter NC, 950 NC Music Factory Blvd., buttercharlotte.com.
The All Black Virgo Experience
It's a night of jazz, poetry, soul, hip hop, and R&B, featuring DJ Flemingo, The Even Exchange Band, and other artists performing live. Presented by M'Anna Events and Akoustics Culture. 10 p.m.-2 a.m. $10. Wine Up, 3306 N. Davidson St., wine-up.com, akousticsculture.com.
Saturday, September 22
UNC Charlotte Center City Community Day Celebration
This second annual event gives the community an opportunity to explore the beautiful UNC Charlotte Center City building, often referred to as "The Stack of Books." The afternoon festivities will be hosted by poetry slam master Boris Rogers a.k.a. Bluz, and includes UNC Charlotte mascot Norm The Niner, local DJs, the band VESS, La Raza radio, B-boy exhibitions, art, performances, cultural demonstrations, and new this year will be a Center City Scavenger Hunt that will take participants throughout the eleven floors to experience the new Lona-Frey Art Collection. 12-6:30 p.m. Free. UNC Charlotte Center City, 320. E. Ninth St., with parking at the lot on 11th and Brevard streets, centercity.uncc.edu.
DayShift Finale
MAZ Entertainment brings an end to their wild summer day-party experience, featuring a cookout, drinks, oversized games, and music by DJ DeRon Juan. 4-8 p.m. $10. Phoenix, 300 N. College St., phoenixcharlotte.com, mazentertainment.net.
Sip & Savour: Myers Park Gallery Crawl
Enjoy art, music, cuisine, and wine, while supporting a great cause. Visit five participating art galleries, while enjoying wine by Middle Sister Winery and food from Fig Tree, Carpe Diem, Vivace, 300 East, Dressler's, Fran's Filling Station, and other great Charlotte restaurants. And it's all included in the cost of admission. There will also be a silent auction. Proceeds benefit Melissa's Voice Foundation. 6-11 p.m. $25. Check-in at Allison Sprock Fine Art, 600 Queens Rd., sipandsavour.org.
Virgo Summer Season Finale/Libra Fall Kickoff
Celebrate the changing of the seasons, along with several local Virgos and Libras celebrating their birthdays. Enjoy great food and drinks, along with music by DJ DR. Dress code is "stylish and sophisticated." Presented by Eddietainment. 10 p.m.-2 a.m. Free before midnight; cover charge after; for birthdays, large groups, and table service, eddiet456@gmail.com. Vapiano, 201 S. Tryon St., vapiano-charlotte.com, eddietainment.com.
Killrkat Live
This popular electronic production music duo from Las Vegas will rock the party Saturday night. Witness them performing live EDM (electronic dance music) using the latest technology of electronic instruments. 10 p.m. Cost varies; for VIP, vip@kazbacharlotte.com. Kazba, at the EpiCentre, 210 E. Trade St., kazbacharlotte.com.
Art of Seduction Part 3: Annual Celebration of Life
Several local promoters, nightlife industry veterans, and socialites are coming together for this annual birthday celebration. Complimentary hors d'oeuvres and two-for-one drink specials before midnight. Music by Ontrack Disco of NYC and DJ Shaun Nyce of the DMV. 10 p.m.-2:30 a.m. Cost varies; ladies free before 11 p.m. Societe, 1202 Charlottetowne Ave., societecharlotte.com, str8swagg.com.
Verify dates, times, prices, and other info at the web addresses listed for each event.
Be sure to bookmark www.charlottemagazine.com/Blogs/Dusk-Till-Dawn to stay plugged into Charlotte nightlife. Follow me on Twitter @HollidayInk; email me at jarvish@grownpeopletalking.com.