Paint Your Home with Colors Inspired by Local Neighborhoods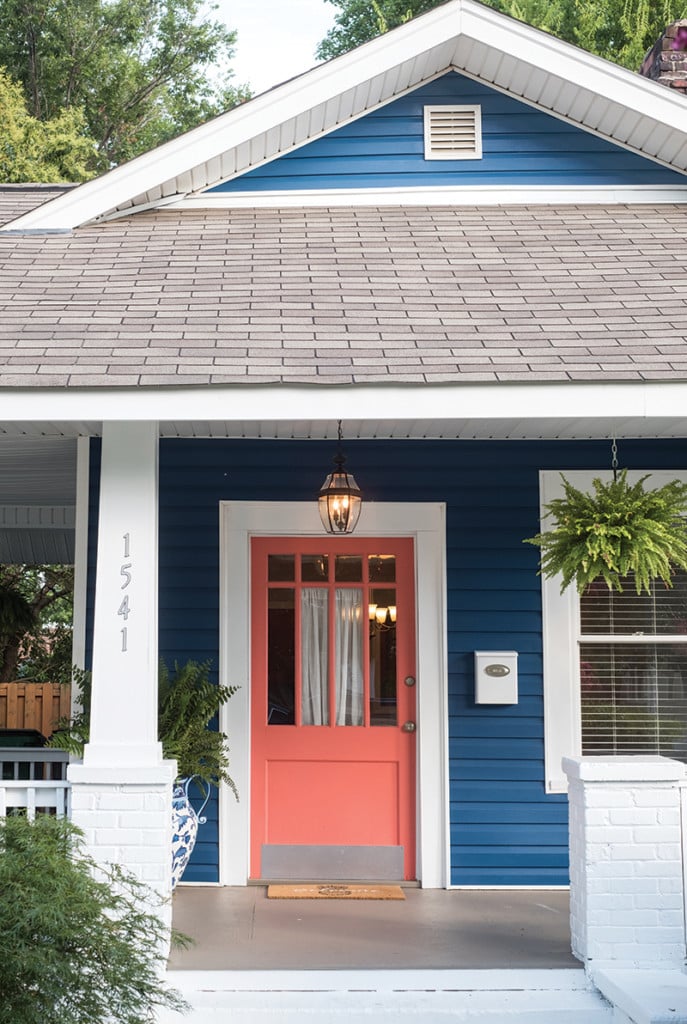 HISTORIC DISTRICTS are sometimes overlooked in our city of trendy restaurants, mirrored skyscrapers, and luxury apartments. But there's a reason homes in these six historical zones are still standing—houses in Wilmore, Dilworth, Plaza Midwood, Fourth Ward, Hermitage Court, and Wesley Heights are timeless and undoubtedly charming.
Chances are, you've had curb appeal envy over one of these homes before. Add a hint of history to your own home with these neighborhood palettes.
Wilmore
Adjacent to The Gold District, Wilmore is accented with reminders of the neighborhood's mining past—gold door knockers, home numbers, and sconces. "Dutch Tulip," from Magnolia Home's paint line available at Blackhawk Hardware, captures this glimmer without any gaudiness. Wilmore also leans on blues, such as Sherwin-Williams' "Loyal Blue," a shade that Wilmore Neighborhood Association president Justin Lane chose for a home he recently sold on Wilmore Drive. He wanted it to match the street, but also to stand out. A coral door achieves that boldness Lane sought.
Fourth Ward
Victorian, yet playful, the Fourth Ward is a rainbow of bright colors and pastels. Try a neutral green or pink to highlight the spirit of the neighborhood without overwhelming your home. If you're not feeling as brave, use a base such as "Roycroft Vellum" from Sherwin-Williams, and paint the trim with "Rookwood Jade" or Benjamin Moore's "Monticello Rose."
Plaza Midwood
Brick homes and decades-old trees line The Plaza, giving the neighborhood a relaxed, earthy vibe that fits the community. Don't live in a brick home? Instead, paint your door a rustic red, such as "Classic Burgundy" from Benjamin Moore, in homage to the masonry. For the exterior walls, opt for a trendy gray such as Magnolia Home's "Loft" to complement the pop of color.