Painting Pointers
A local designer helps us broaden our palette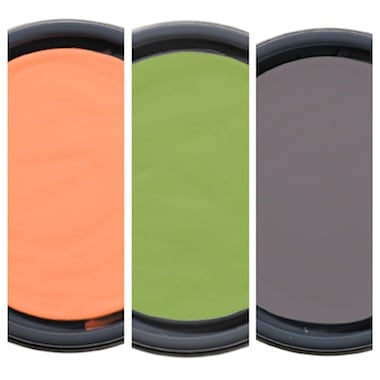 In our latest issue of Charlotte Home + Garden, we asked three local designers to suggest a paint color they enjoy or that they're seeing a lot these days. (Click here for the full story.) Charlotte Lucas, who has her own design firm called Charlotte Lucas Interior Design, mentioned a gray called "mountain ridge."
She's working on designs for a house in the Blue Ridge Mountains at the moment, but she took some time to share a few tips about incorporating new colors into your space.
Her current project in the mountains has large windows that focus on the surrounding scenery. So, much like you would with a painting or wall hanging, Lucas draws inspiration from the view out the window for the colors in the house.
"It's all about the view," she says. "Since the house is so focused on the outside, it's nice to feel a connection between the two."
If you don't have a mountain range out your back window, get creative with accents inside. Inspiration can come from the smallest things—a pillow, rug, or throw might have just the color you're looking for.
Lucas recommends light, fresh colors for spaces that are small and dark. Or for a larger, well-lit room, she suggests a "dirtier" color, which can still give a light, fresh appearance. In each room, you must consider all the factors, such as the room's size, amount of light, and ceiling height. A single color can look different in different rooms, depending on the spaces' features.
"Always try two or three colors in a room," Lucas says. "Paint large swatches on different walls and wait a day, so you can see how it looks in different lights and different times of the day."
If you go with a darker color—such as the dark plums, deep blues, and mossy greens that Lucas is incorporating in her mountain project—soften the palette by mixing in lighter hues as accents. Even the smallest pops of mint or lavender can keep the room from feeling too heavy.
One trick Lucas enjoys is reversing the wall and trim color. Try painting the trim a taupe-gray, such as "shale," and the walls a lighter color, such as "classic gray." This method works especially well in a room with lots of built-ins. It adds interest while maintaining a neutral palette.
A good place to experiment with brighter colors and techniques is the powder room, Lucas says. In this small space, you don't have to stop with the walls. Try extending your paint color all the way to the ceiling.