Palace in N.C.'s Second Oldest Town Reflects Charlotte History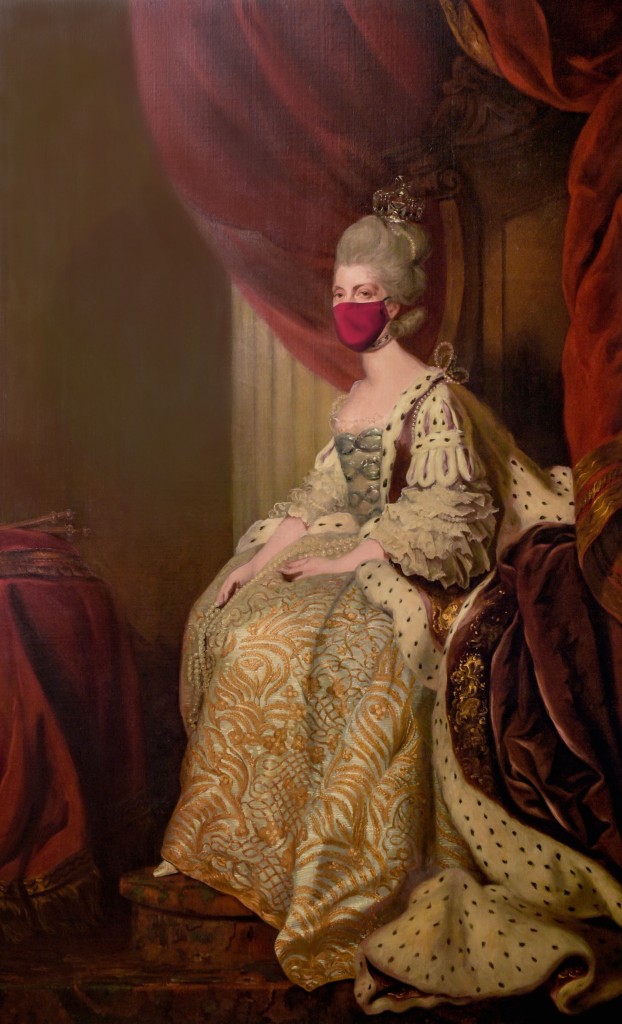 Located along the picturesque Trent River in historic downtown New Bern, Tryon Palace awaits.
Tryon Palace was completed in 1770 and served as North Carolina's first permanent capital as well as the home to the Royal Governor, William Tryon, and his family.
Does the name Tryon sound familiar?
If you connected it to Charlotte's Tryon Street, then you are correct. The now-busy street was named after the historic governor who was also instrumental in campaigning for the establishment of Charlotte College, a part of the University of North Carolina.
If you are looking for a family-friendly road trip idea from the Charlotte area, a four-hour trip to New Bern and Tryon Palace is worth the visit.
After the Revolution, Tryon Palace continued as North Carolina's capital until 1792 when Raleigh was established as the new state capital. Although the original Palace burned down in 1798, efforts from New Bern residents led to the Georgian structure being rebuilt on its original foundation crafted from two sets of John Hawkes' architectural drawings discovered in London and New York. It reopened in 1959, and Tryon Palace now stands as a testament to the history and rebirth of the region.
In addition to the Palace, you can immerse yourself in eastern North Carolina's history at the 60,000 sq. ft. North Carolina History Center. Deemed one of the state's "greenest public buildings," the museum features exhibits and interactive installations that will transport you back in time.
The Palace grounds are also home to over 16 acres of Instagram-worthy gardens that change with each season.
Take a self-guided stroll as you admire the beauty of everything from tulips, marigolds, and celosia in gorgeous 18th-century parterre gardens adorned with period statues, to kitchen gardens abundant with herbs and vegetables. Or meander through the Wilderness Garden on paths that lead alongside the scenic Trent River.
2021 will bring a new exhibit for the 250th anniversary of Tryon Palace—A Lasting Monument: Creating North Carolina's First Permanent Capitol.
To celebrate the holiday season, a tour of the decorated Palace is a must.
Decorated with elaborate greenery, ribbon, fruit, and florals, the Palace shines during the holidays. Buy tickets for a Palace Tour of the first floor, or a special Holiday Décor Tour.
"In December 2021, we hope to once again be inviting everyone to Tryon Palace for our spectacular Candlelight, an annual event that celebrates the joy and magic of the holidays," a Palace spokesperson says.
Tryon Palace 2020 Holiday Hours
Tryon Palace is closed on December 24, 25, 28, 2020, and closed on January 1, 2021.
Tryon Palace is open on December 26, 10 a.m.–5 p.m., and on December 27, noon–5 p.m.
Tryon Palace Gardens & Grounds Hours
Monday–Saturday: 10 a.m.–5 p.m.
Sunday: Noon-5 p.m.
Exploring New Bern, N.C.
View this post on Instagram
After you see everything you can on the Tryon Palace grounds, spend some time exploring the charming waterfront town of New Bern.
As the second-oldest city in North Carolina, it is no surprise the area is filled with a variety of architectural styles. See Victorian mansions, Greek revival homes, and Federal-style buildings—all restored to their original states.
For the self-proclaimed art lover, you will surely enjoy endless options of art crawls, galleries, and theater productions. The town's quaint shops will further surprise and delight you.
Foodies, you're in luck. New Bern is known for its eclectic culinary scene with dozens of locally-owned eateries to try. With the town being only 30-miles from North Carolina's Crystal Coast, there are plenty of fresh seafood options, too.
As you can see, there is something for everyone in historic New Bern—no matter your interests. While you think ahead to 2021 trips, consider adding a weekend getaway to Tryon Palace, the North Carolina History Center, and Historic New Bern.