Panthers 'Purrbacca' Shirts Raise $62,100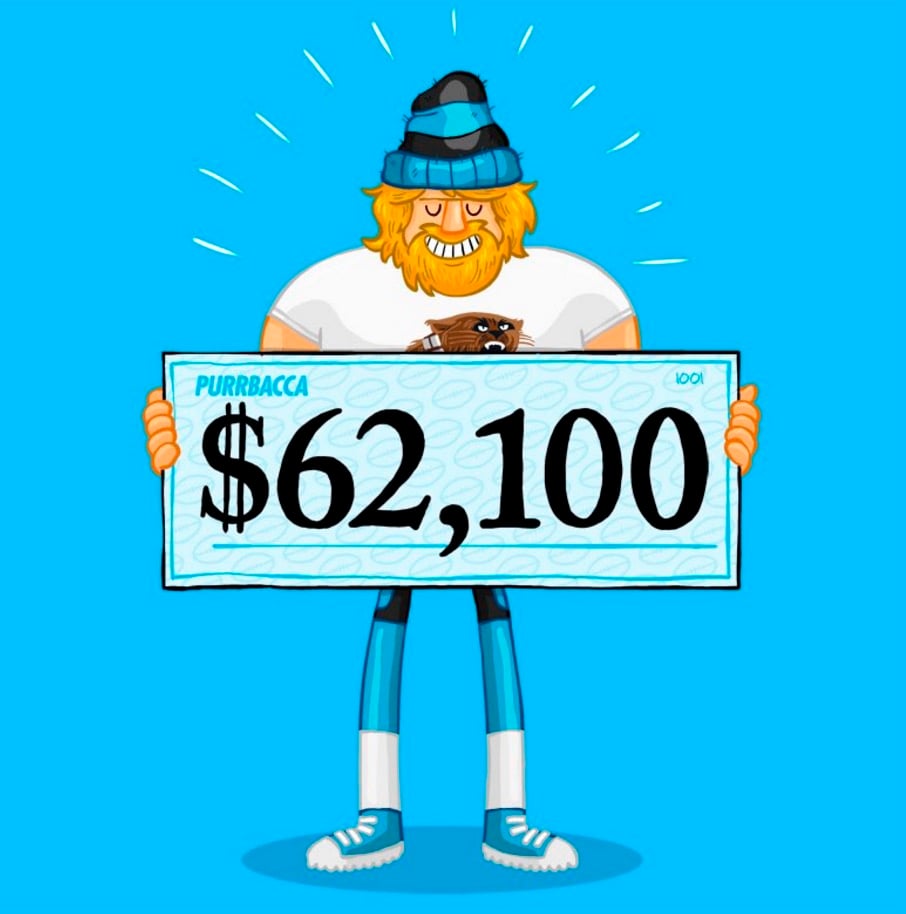 One day last month, Carolina Panthers center Ryan Kalil had an idea. Because he's arguably the most creative guy in the locker room, that wasn't anything new. But neither he nor anyone he shared his plan with had any clue it would take off like it did.
"It's pretty incredible," tight end Greg Olsen said Wednesday. "It's a cool graphic that one of Kalil's buddies came up with and sent to him and Kalil sent to me."
A self-proclaimed "Star Wars" nerd, Kalil had already pre-rented a local movie theater for opening night of "The Force Awakens." But that wasn't nearly nerdy enough.
When he saw what Charlotte-based illustrator Joey Ellis designed – a mashup of the Panthers' logo and "Star Wars" character Chewbacca – Kalil thought it'd look good on a t-shirt. But not just one shirt.
The idea was to make up a whole bunch, sell them, and give the proceeds to The Heartest Yard, a charity started by Olsen and his wife that helps families of babies affected by congenital heart disease.
"I had no idea," Olsen said, when asked how many shirts they'd sell.
Boosted by social media posts featuring Panthers stars and a fun name for the logo, 3,000 "Purrbacca" shirts were sold within the first 24 hours. When the four-day sale was over, that number doubled.
"It was kind of a perfect storm of interest between the team and Star Wars," Olsen said. "It was remarkable."
On Wednesday, Olsen announced on Twitter just how remarkable it was:
Thank you @ryankalil, @joeyellis, @DapperInk & all who bought Purrbacca shirts supporting The Heartest Yard. pic.twitter.com/rWhoiOYrjc

— Greg Olsen (@gregolsen88) January 6, 2016
"It just shows the power of social media and the power of when your team's doing well … and a relatively popular movie," Olsen said with a smile. "Obviously, we're very fortunate. We feel very thankful for everybody who bought them.
"That money goes straight to the hospital to help out kids for our program. It's one of our best fundraisers. That's pretty incredible."