Party in the Park? Say No More.
Enjoy the summertime twilight at Romare Bearden Park every Wednesday through September at this free event.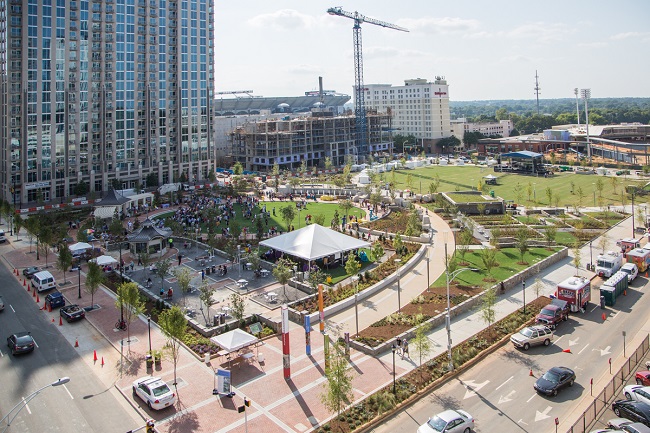 Looking for a new way to enjoy Romare Bearden Park this summer?
Beginning May 11 and continuing every Wednesday until as late as September, Paschal Promotions (the same people who bring you Alive After 5) is hosting Party in the Park, a free event presented by Mecklenburg County Park and Recreation. It will be from 6 p.m. – 9 p.m. Talk about the perfect summertime evening activity!
Party in the Park will be held at Romare Bearden Park (300 S. Church St.) and will feature a variety of musical artists. Playing the first Party in the Park event on May 11 will be Ken Knox & Company, a modern soul group. The following week will be the brassy sounds of The North Tower Band, which delivers oldies, funk, and top 40 hits.
For a full lineup of artists and exact dates, visit the event's Facebook page.