Pastries, Wine, and an Antebellum Dinner
Your food event round up for this weekend and the upcoming week is here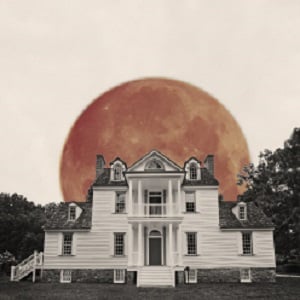 This weekend has a slew of events for the culinary obsessed. From a feast for the Hunter's Moon to a wine festival, you can't go wrong with any of Charlotte's weekend events.
Vin Master Mega Tasting: Head to Vin Master at 2000 South Blvd Suite 610 tonight, Thursday, October 15, for the monthly mega-tasting from 6 to 9 p.m. There will be five suppliers each pouring more than 25 wines. All wines tasted are offered with special discounts. There will also be light bites available. Cost is $15 per person, but, if you order six bottles of wine, you get the entry fee credited to your tasting. No RSVP required.
______________________
The Gallery at The Ballantyne Hotel & Lodge: Head south of the city for several special events and happenings at The Ballantyne Hotel. Throughout October, the hotel will offer an array of specials to support BCC Rally, benefiting Susan G. Komen®. To help the cause, you can enjoy a pink passion sangria for $10 at the lobby bar or Gallery restaurant; purchase a pastry box of assorted pink macarons for $10 from the lobby bar; sample a pink passion delice dessert special from Gallery Restaurant for $8; and/or enjoy a glass or bottle of any rosé at the lobby bar or within the restaurant. The Ballantyne will donate 10% of proceeds from these offerings. On Friday, October 16, starting at 6:30 p.m., the Gallery will host its Build a Bordeaux Tasting for $40 per person. Light bites will also be provided. Reservations are recommended at 704-248-4100.
______________________
Carolina Jubilee: On Friday, October 16 and Saturday, October 17, from noon to midnight each day, VanHoy Farm (located at 742 Jericho Rd., Harmony, NC) will host Carolina Jubilee 2015; an annual musical event with the mission of providing support for the farm to table initiative with locally produced food and beverages. Local and regional farms will be represented and education will be provided to guests on the importance of the industry and its sustainability. Tickets are $35 per person and can be bought here.
______________________
Upstream: Head to SouthPark on Saturday, October 17, from 10 a.m. to noon for a cooking class focusing on sweet treats. For $40 per person, guests will learn the art of baking and pastry. Reservations are required – call 704-375-9715.
______________________
UNC Charlotte International Festival: On Saturday, October 17, from 10 a.m. to 8 p.m., head to the UNC Charlotte Barnhardt Student Activity Center for the 40th Anniversary International Festival. The event celebrates people, places, and culture diversity with food, art, music, dance, and games. There will also be fireworks to mark the close of the festival. More details are available here; admission is free.
______________________
South End Wine Festival: On Saturday, October 17, from 2 to 6 p.m., head to the corner of Mint St and Carson Blvd for the annual South End Wine Festival. Enjoy unlimited tastings from 20 different vineyards plus live music and, of course, food trucks. All proceeds benefit Classroom Central and their mission to equip students living in poverty. Tickets are $35 per person ($37.22 with service fee) and include the unlimited sampling and a festival tasting glass (yours to keep). VIP table tickets available from 1 to 6 p.m. are $50 per person. Buy tickets here.
______________________
Rosedale Plantation: Head out to the historic Rosedale Plantation at 3427 North Tryon St for the Feast of the Hunter's Moon Antebellum Dinner, beginning at 6 p.m. on Saturday, October 17, with cocktails in the gardens. The period candlelight farm to table seven course dinner is Rosedale's bicentennial fundruaiser. Executive Chef Rob Marillo of Central Piedmont Community College along with other local chefs plans to serve delicious dishes including pan seared sea bass with fennel potato puree and saffron tomato broth; crispy asparagus with adobe chicken purses and gorgonzola dolce grilled pear crostini; sliced filet of beef with roasted acorn squash and kale farro risotto; and many more. Advance pre-paid reservations are required and non-refundable; cost is $165 per person and $325 per couple; call 704-335-0325.
______________________
The Asbury: On Monday, October 19, The Asbury will collaborate with local farmers to celebrate the North Carolina sweet potato. The team and farmers from Barbee Farms and Wild Turkey Farms will be on hand to discuss food sustainability, the crop, and pork. Guests can enjoy four courses for $50 per person; beverage pairings for an additional $15. Reservations are required and can be made here or by calling 704-342-1193.
______________________
Charlotte Wine & Food Weekend: French winemaker Louis-Fabrice Latour will stop in Charlotte on Tuesday, October 20, for a Latour grand tasting and dinner at LaCa Projects at 1429 Bryant Street. Tickets for tasting and dinner (of which there are limited tickets), are $400 per person; dinner only is $250 per person. Porcupine Provisions will prepare a five-course dinner with six wine pairings, which will be available for purchase. The tasting will offer 18 wines. More info and tickets can be found here.
______________________
Passion8: On Wednesday, October 21, head to Passion8 for a four course dinner paired with Muddy River Rum for $55 per person. Chef Luca is creating dishes that pair with the Belmont-made rum and craft cocktails. Reservations are required; call 704-910-3161. Dinner begins at 6:30 p.m.