Perspective: Social Change Is Slow, But Small Steps Add Up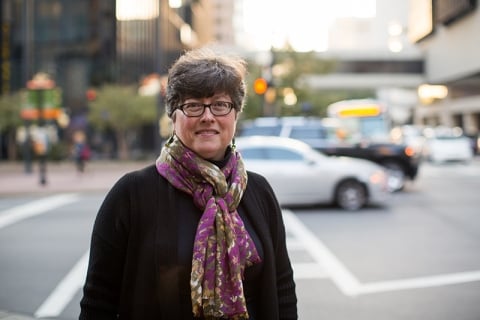 DRINKING STRAWS are such small things—cheap, lightweight, plastic, designed to be used once and then thrown away.
They're convenient, for sure. And I definitely spill less often in the car when my drink has a lid and a straw. But until recently, I never thought about where straws go after I'm done with them. The straws are hard to recycle because they're small, and so they join a stream of plastic refuse. They add up: Be Straw Free's research estimates that Americans use 500 million plastic straws every day. (Yes, that's more than one straw per person.)
A student in the business communication class I teach at Queens University of Charlotte mentioned straws and social change in a presentation. The idea was that millennials are looking for ways to make a difference, and straws are an easy way to make better decisions.
I don't know how to get a handle on the growing glob of plastic waste in the oceans, but I do know that I don't need to have a straw in my drink. Deciding not to use a disposable drinking straw is a small, positive environmental stand that anyone can make. You can even make it several times a day.
Incremental changes are proven to be effective in achieving many kinds of changes. Developing or shedding behaviors requires regular, small efforts that add up to larger impact.
Social change is often complicated and slow.
But straws are simple.
ALIX FELSING is an executive coach, teacher, and editor. She helps people navigate change more effectively. Reach her at alix@alixfelsingconsulting.com.