PHOTOS: Scenes Around Charlotte (May 2019)
5 posts on our Instagram account that have people talking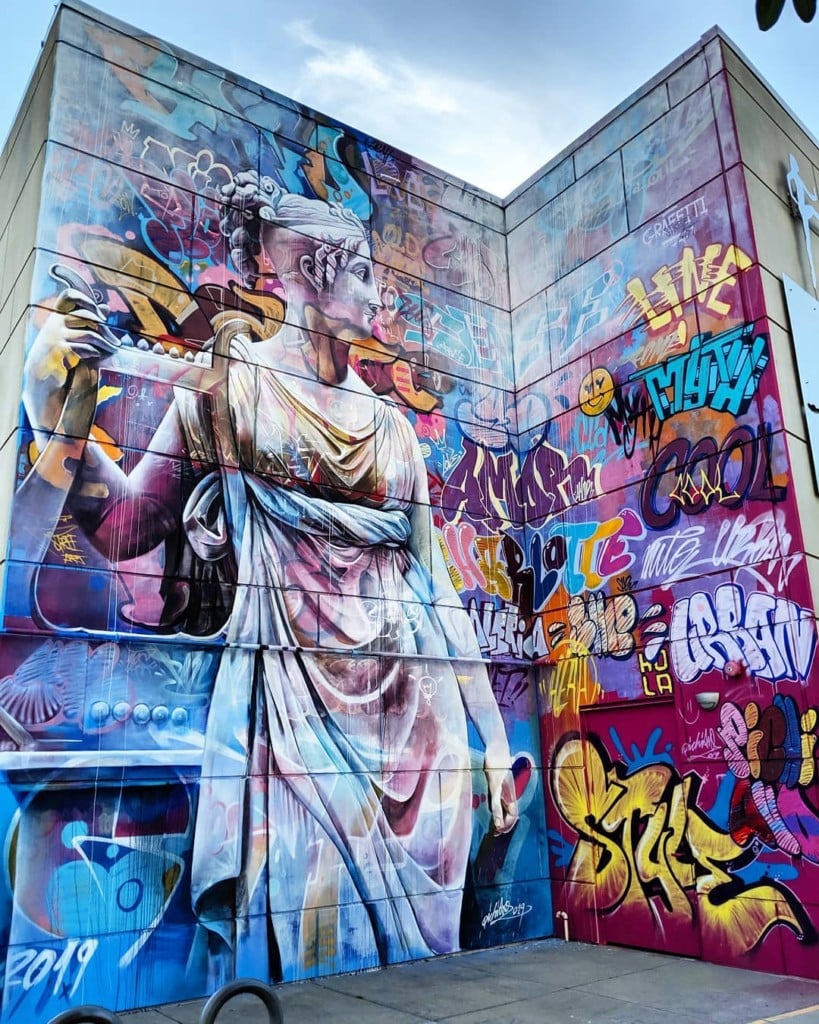 MAY'S BROUGHT new businesses, murals, and visits from presidential candidates to Charlotte. Here are the 5 posts on our Instagram account that have garnered the most conversation this month:
1. Charlotte Ballet's massive new mural in uptown:
---
2. The Grandma Vodka Sauce pizza at Sal's Pizza Factory has mouths watering:
---
3. Kanye and Kim visit Charlotte:
---
4. Colorado chain Snooze, serving breakfast, brunch, and lunch, is coming to Plaza Midwood:
---
5. Therapy dogs visit UNCC following the recent campus shooting:
---
Honorable Mentions: Pho @ NoDa just opened in Villa Heights and folks were feeling the Bern at CPCC.