Piedmont Culinary Guild's Carved Contest Returns
Here's our favorite PCG-carved pumpkins from last year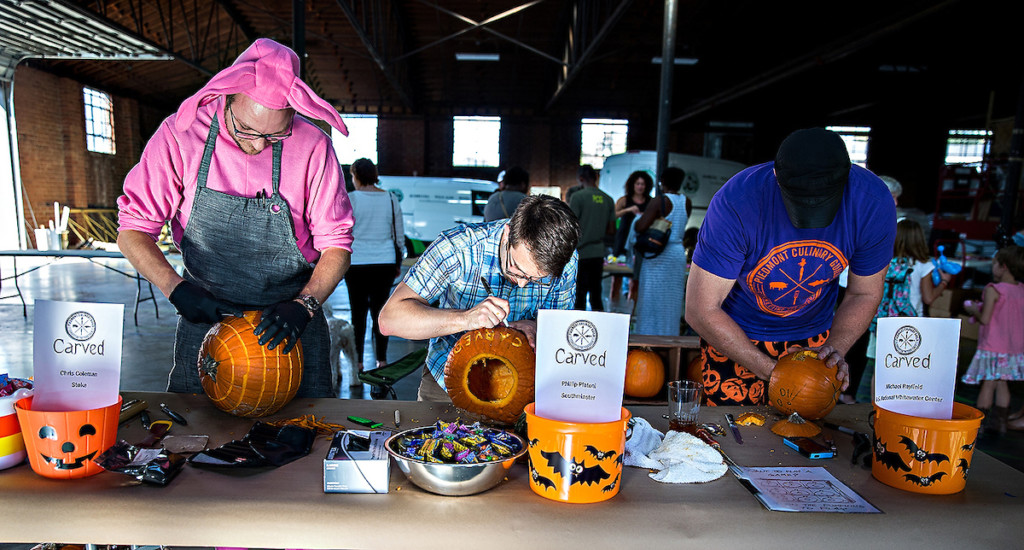 Piedmont Culinary Guild's Carved pumpkin-carving competition returns to Lenny Boy Brewing this weekend. The event, which also includes a pig-pickin', has been running for the past five years. The competition is organized in three categories: adults competing for a $100 prize, kids vying for a swag bag and a box of Your Mom's Donuts, and PCG members themselves.
Pitmasters (and chefs) Marc Jacksina and Ben Philpott will man the pig-pickin', with heritage hogs from Two Pigs Farm. Sides, provided by CPCC students, include Heirloom Sea Island Red Peas, Dukes Bread cornbread, and artisan cole slaw. There's also hourly cornhole tournaments, live music from Jim Garrett, and other activities.
To preview this year's event, we're including some of our favorite 2016 pumpkins created by PCG members. Get tickets for this year's event here.