Pink Engagement Ring, Perhaps?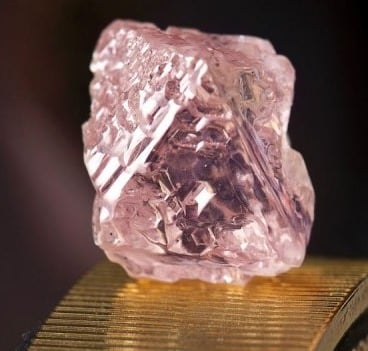 Love pink? The Herald Sun recently reported that a near 13 carat rose-colored diamond, worth over $10 million, was recently discovered in western Australia, the largest diamond ever unearthed Down Under. What an engagement ring that would make!
This got me to thinking about bridal sets that go beyond the traditional solitaire, translucent diamond. I have seen more and more brides opting for colored stones, such as rubies or emeralds, to show off their personalities. We've all seen Kate Middleton's 18 carat blue sapphire that used to grace the hand of Princess Di, but this gigantic pink diamond might rival that royal ring.
If I were to go for a colored stone, I would choose pink (specifically, a 13 carat pink diamond with an Australian accent). Anyone who wants to loan me $10 mil just let me know.
What color stone would you choose for your engagement ring? Let us know on Facebook!